We had a lovely teddy bears' picnic in the gazebo.
We had a fun afternoon painting sea creatures.
In DT we made healthy milkshakes.
Thank you to the Sisters of Mercy for talking to us about their vocation.
We had a lovely day at the Butterfly Farm.
Our topic work this half-term is about explorers. We have been learning about Neil Armstrong. Look at our rockets!
In literacy, we are learning about chocolate. We wrote lists of ingredients and made chocolate bars .Next week, we are going to write a letter to Cadbury World to persuade them that our chocolate bars are the best!
We role-played Palm Sunday in the garden and we made chocolate nests for Easter.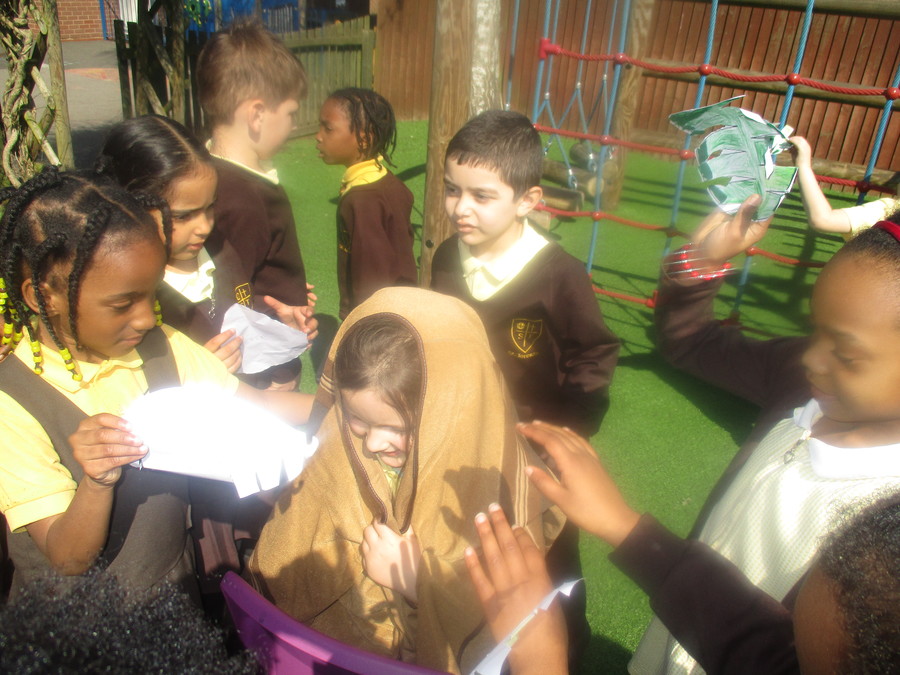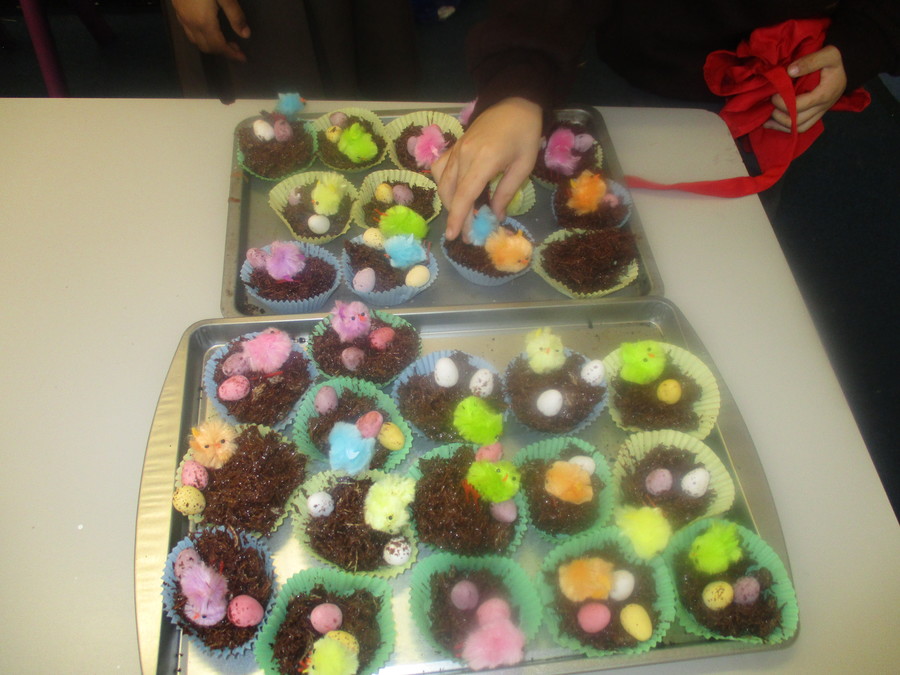 Look at our lovely Easter bonnets!
We are learning about division.We used sweets and soft toys to solve practical problems.
Year1 had an audition with Birmingham Royal Ballet. We had a fun afternoon.
We are studying art from other cultures. Today, we made a collage.
Today we used our fingers to paint pictures.
Today we used scales to weigh items.
In literacy we are learning about folktales from other cultures. We read a story called the Firebird and we made Russian biscuits.
We had a fun afternoon making boats. Children used glue, masking tape and elastic bands to join pieces together.
Today we tested materials to see if they were waterproof. We wanted to find out what material would be suitable to make an umbrella.
We made bread like The Little Red Hen. We had a fun morning.
A big thank you to nurse Joanne for teaching us how to keep our teeth clean and healthy.
We used some of the fruit in Handa's surprise to create our own dessert .
This week, we discussed Kandinsky's work and we used pastels to make circles.
Today we used Lego bricks to make art.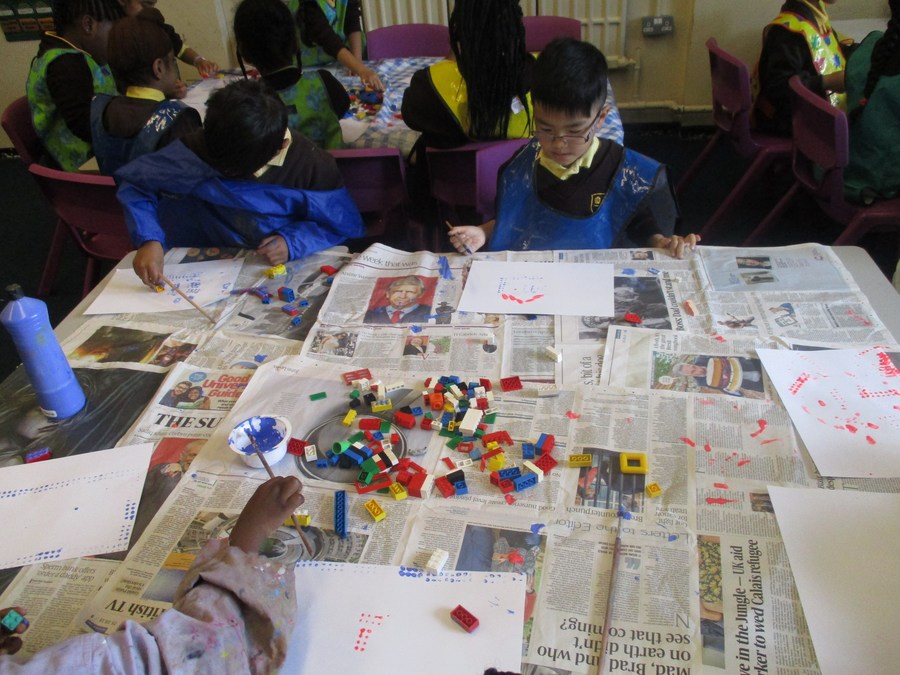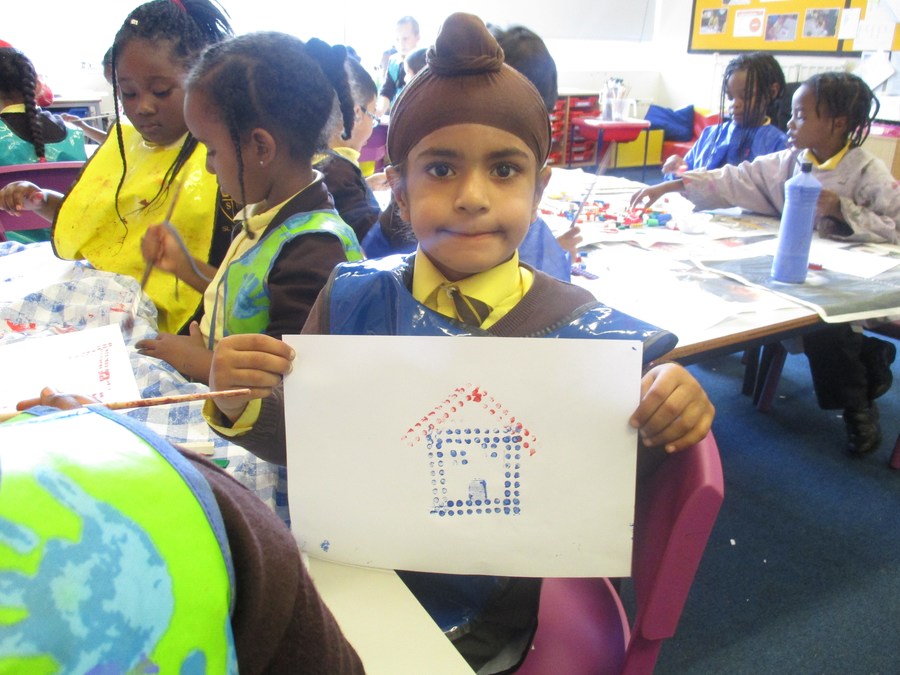 We enjoyed our day at St Chad's Cathedral.
We had a great day at Birmingham Nature Centre.
This afternoon, the children decorated elephants with beads and ribbons. We also looked at pictures of painted elephants during celebrations.
Please click here for Autumn 1 overview
Well done to all the children for settling in well into year 1!