Parents Briefing
Thank you to all the parents that attended the parents briefing. I hope that it helped you understand the processes in Year 4.For those that were were unable to attend a copy of the power point is below.
OVERNIGHT EXPERIENCE
On the evening of Friday 13th September a large number of Year 4 children returned to school to experience an overnight experience. The children in Year 3 and 4 slept in the school hall, this represented a space acquired in a hostel for the night. The children watched a power point presentation about our perceptions of being homeless and also role played people living on the streets interacting with passers by. All the children gained an amazing experience and a small understanding of the hardships homeless people endure daily.
MacMillan Coffee Morning
On Friday 27th September, we wore green to celebrate the MacMillan Coffee Morning. We enjoyed a cake and a drink and helped raise lots of money for this worthwhile charity.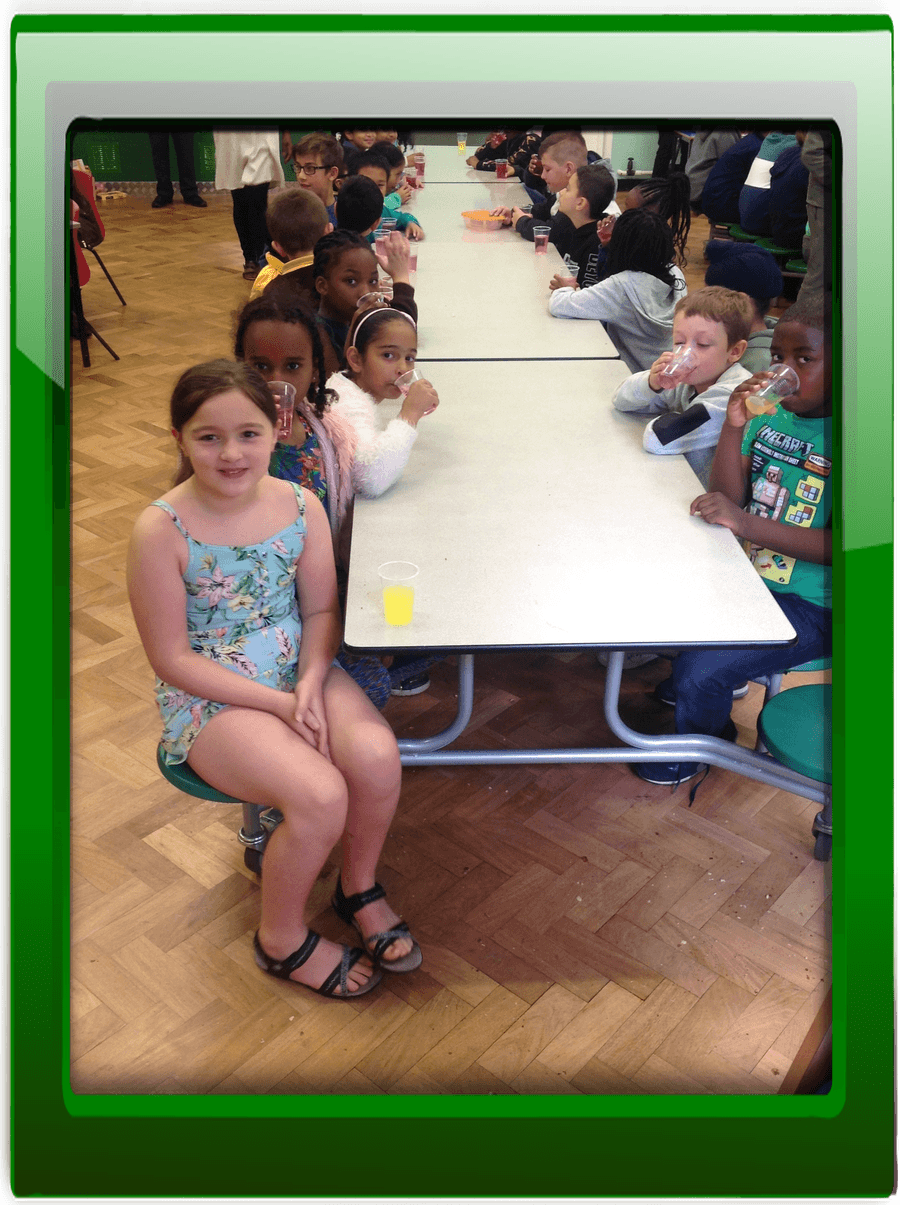 St John The Evangelist, Perry Barr Visit
On Wednesday 23rd October, we visited St John the Evangelist Church in Perry Barr. Father Barrie told us all about the church and the similarities and differences between the Church of England and Catholic Churches.
RE Lesson 05.11.19
In our RE lesson today we acted out the story of Joshua and the fall of the walls of Jericho. We worked in groups of 3 re-telling the story and understanding that it wasn't the trumpets or shouting that brought down the walls but GOD.
Victoria, Jamie and James
Lacey, Gianna and Tarli-Monae
Kaiden, Manpreet and Joshua
Oskar, Sam and Sukhjeevan
Imani, Shanice and D'Sharnai
Tomasz, Gabriel and Sebastian
BLAKESLEY HALL
On Tuesday 3rd December, we visited Blakesley Hall. This is a Tudor house in Stechford, built in 1590,that once belonged to Sir Richard Smallbroke.
In the morning, we tried writing with Quills, brass rubbing, looking at and drawing artefacts from that era and building wooden houses without nails!!
In the afternoon, Phil,our guide, told us all about the history of the house. Sukhjeevan became Sir Richard and Tarli-Monae became Jane the maid. We all got the chance to dress up as a gentleman or maid.
We learnt lots and had a fantastic time.
FEBRUARY HALF-TERM HOMEWORK
During February half-term, Year 4 were asked to research Cadbury's and the history of the factory. The children produced superb models, posters and Power Points to show what they had discovered about Cadbury's. They did an amazing job.
Well Done.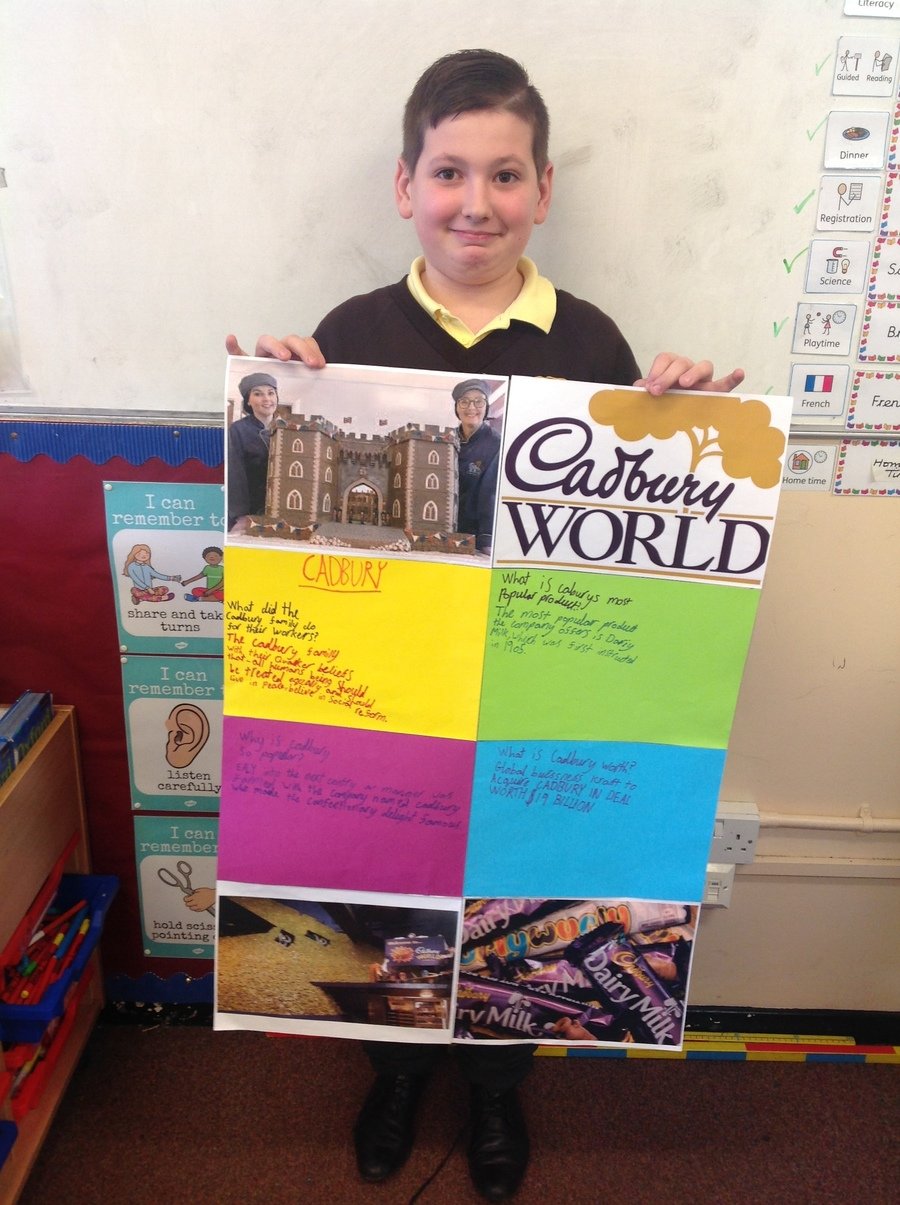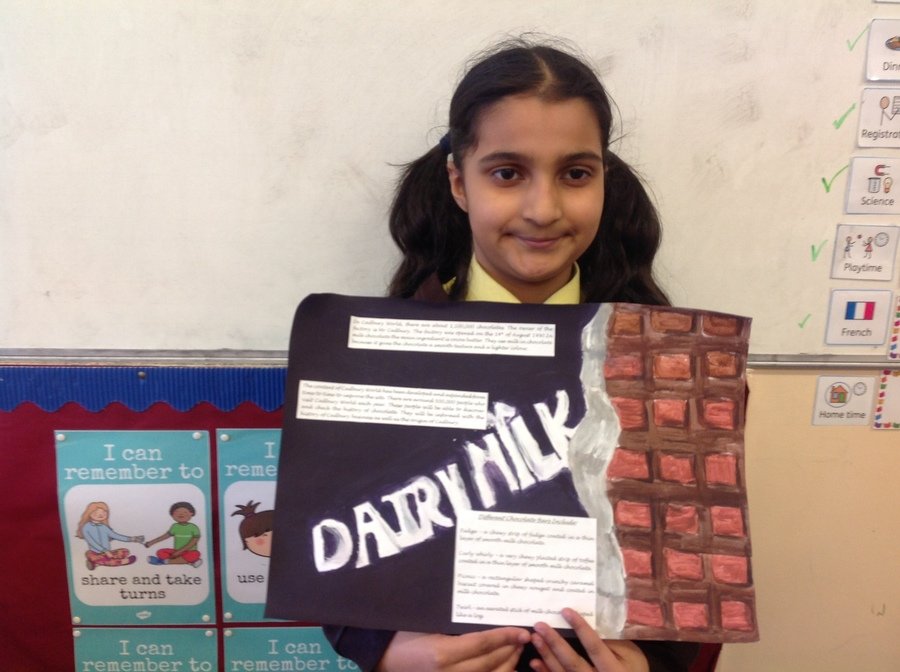 INDOOR ATHLETICS
On Friday 28th February a group of Year 4 children took part in some Indoor Athletics at Birmingham City University. The events were led by the student training to be PE teachers. Thank you to Mrs Murdock for taking them.
TIMES TABLE HOMEWORK
Please look and have a go at these multiplication Maths Games, as they will help you for the Year 4 Times Table Assessment later in the Year.
Times Tables
We have times table tests every Friday, these videos might help in order to learn them.
HELPING HANDS OF BIRMINGHAM FUNDRAISING
An amazing well done to Year 4 who raised a fantastic £160 for Helping Hands of Birmingham, a charity that supports homeless people in Birmingham. With the money we were able to buy 10 scarves, 20 hats, 10 pairs of gloves, 30 pairs of socks, 12 tubes of toothpaste, 18 packs of baby wipes, 15 deodorants, other toiletries and 12 sleeping bags. The video below is from Claire, the founder of the charity, after her visit to the school on Wednesday 20th November.
YEAR 4, I AM SO PROUD OF ALL THAT YOU ACHIEVED. YOU ARE ALL SUPERSTARS!
MATHS HOMEWORK
For the next few weeks and over Christmas please practice your Maths, times tables, by using these interactive games.
Click here for interactive games
HOSANNA ROCK
Please practice the songs in preparation for the Junior Carol Service at St Teresa's Church on Tuesday 17th December.
Class Assembly Friday 7th February 9am.
Here is the link to the Chocolate Song. If you could learn it and the dance routine(remember to try and learn it with opposite arms etc).
CHOCOLATE ASSEMBLY
Well done to Year 4 for a chocorific assembly about chocolate. You were all amazing and made me proud.
MUSIC EVENING
On Thursday 5th March, Year 4 took part in the annual Music Evening. The class showed off their talents on the Fifes whilst others showcased their talents on the violins and drums. We are a very talented class.