Fáilte Bienvenue Willkommen Witamy chào mừng Bienvenido ਸਵਾਗਤ ਹੈ welkom Benvenuti 歡迎 Karibu स्वागत हे dobrodošli Tere tulemast أهلا بك Bine ati venit καλως ΗΡΘΑΤΕ

A big welcome from Miss Gold and Miss Bennett.
Y5@stteresa.bham.sch.uk
Friday 22nd October 2021
Well done to all of Year 5 for successfully completing the first half of the Autumn Term! Where did that time go?! I hope you all have a very well rested half term break. If possible, please log on to Timetables Rock Stars to practice your multiplication skills and Oxford Owl for Literacy based activities.
Click here for Time Tables Rock Stars (Pupils have been given their log ins already - please email Y5@stteresa.bham.sch.uk if needed again).
Click here for Oxford Owl (Username: year5gold Password: Year5Gold)
Thank you Monday 1st November :-)
Miss Gold.
Week Commencing 18th October 2021
This week we will be multiplying and dividing whole numbers and decimals by 10, 100 and 1000. Check out the handy visual below to help support your learning:-
LITERACY
We are really enjoying our class text, The Boy in the Striped Pyjamas, so far. We have learnt a little about Bruno and his family and their move from their old house in Berlin to their new house (which appears to be in the middle of nowhere). Will Bruno like his new home? Who are the new 'helpers' at the house? Will mother and father listen to Bruno and move back to Berlin? We hope to find out in the next few weeks...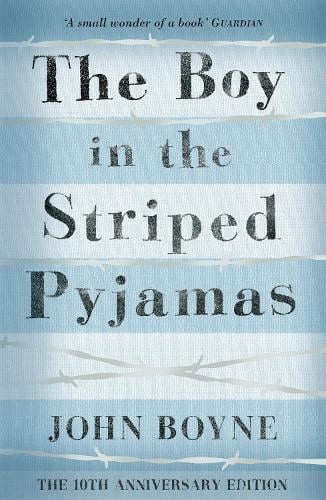 St May's Convent
Year 5 enjoyed a wonderful trip to St Mary's Convent on Tuesday the 5th October. Sister Noreen and Sister Bridgette made us feel very welcome and spoke to the children about the seven Sacraments, in particular the Sacrament of Confirmation, of which some of our children will soon be partaking in this next step. We had a guided tour of the convent and looked at paintings and statues of important people linked to the Catholic faith. The highlight was seeing the beautiful, peaceful chapel located near the convent courtyard. Miss Gold was very impressed with Year 5's engagement in the activities and the fantastic behavior throughout the day. Well done Year 5!
Subtraction of 4 digit numbers.
Year 5, please watch the video below to help support your learning of column subtraction:-
Addition of 4 digit numbers.
Year 5, please watch the video below to help support your learning of column addition:-
Please go to the 'Special Events' page to see photographs of the activities that the group of Year 5 children who went to the Caritas Christi In Urbe Schools' Residential weekend enjoyed from 24th to 27th September.
Tuesday 21st September 2021
Well done Year 5 on a super P.E lesson! Today we focused on circuit training which consisted of lunges, toe touches, jumping jacks, arm circles, bicycle movements and many more! Super effort by all :-)
Dear Parents, please see the Year 5 Parent's briefing slides below which will outline some key information for your child going forward this year. If you have any queries please get in touch.
Thank you,
Miss Gold.
Please see below the Year 5 overview for Autumn 1:-
POETRY FEATURES
Year 5, please see below a guide to help revise some of the different features of poetry. You will be using many of these features when you come to create your own independent poems soon...
Friday 10th September 2021
Year 5 are currently studying poetry in Literacy and today they got the chance to read a variety of different poems all about World War 2. The children identified some of the poetry features we have studied so far and shared their favourite poems from today's work. Super work Year 5 :-)
What is place value? Recap the basics by watching the video below...
Congratulations to all of Year 5 for a smooth and mature approach to the start of this academic year - keep up the good work!