Year 6 2019 - 2020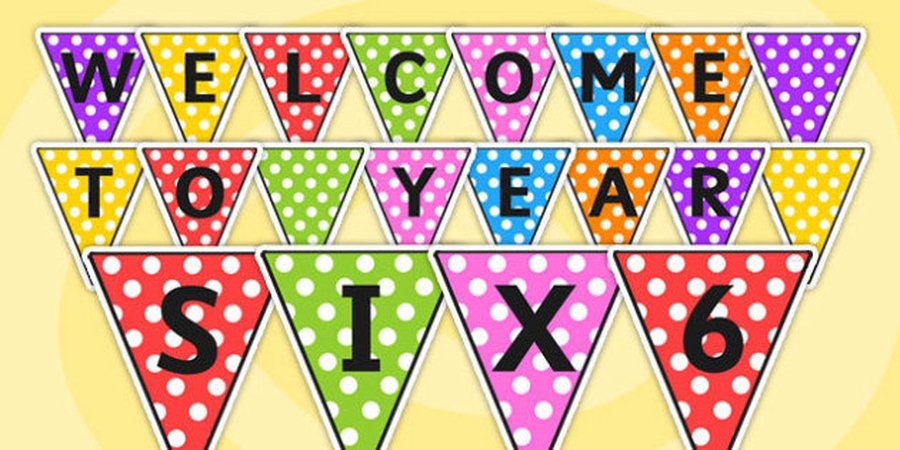 MISS WALK AND MRS GOGNA WELCOME YOU TO YEAR 6'S PAGE.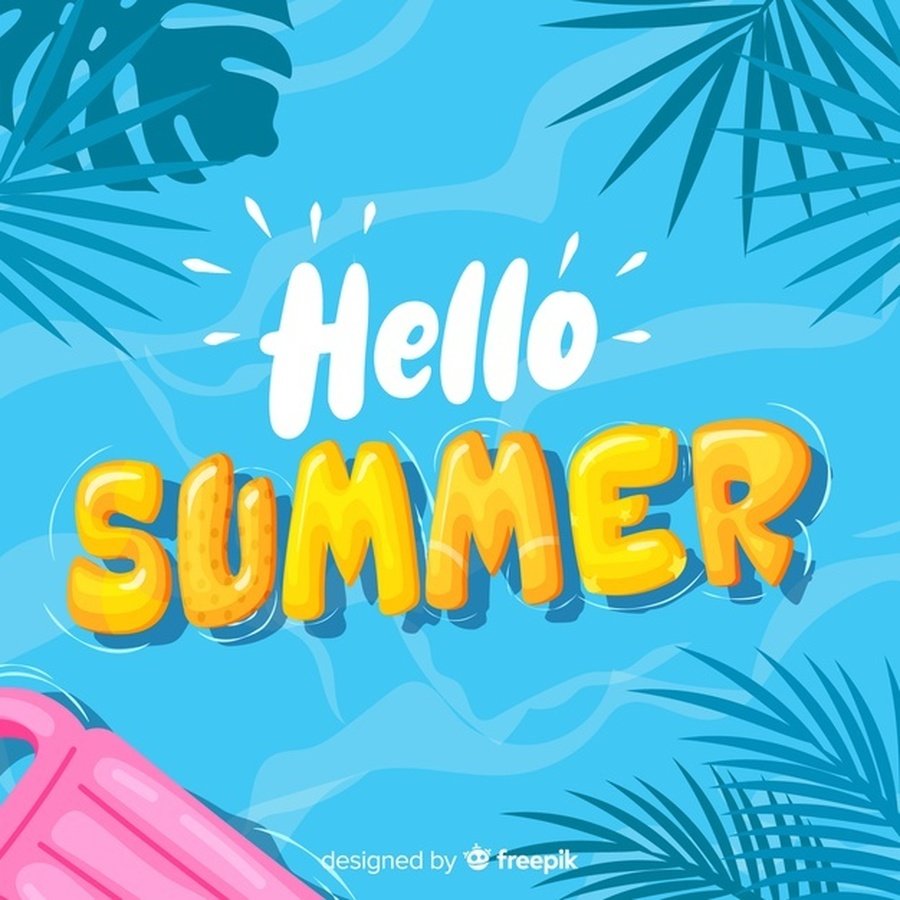 Welcome back, Year 6, for the Summer term. While it might not be the start to our last term together that I had planned, I pray that you and your family are safe and well, and are at least making the most of the lovely weather.
For our home learning in Maths and English for this term, please follow the links below. These links have daily lessons for you to do with explanations on a video clip and/or a Powerpoint followed by a worksheet for you to complete. Make sure you look and listen very carefully! Remember, you can rewind them if you need to!
I shall also put on some other tasks for you to keep you learning in our topic; hopefully you will enjoy them!
I'm missing you loads so am really looking forward to reading your emails.
Stay safe, Year 6! Hope to hear from and see you soon.
Miss W :-)
***CHANGES TO MATHS ACCESS W/C 11.5.2020***
MATHS HOME LEARNING FOR SUMMER TERM
The White Rose Maths Hub are producing daily lessons with video clips explaining the learning. To access the videos, please follow this link to White Rose Home Learning. Please click here.
To access the accompanying worksheets, look below at the relevant week and I shall attach them as documents.
Try your best and have a go!
ENGLISH HOME LEARNING FOR SUMMER TERM
The Government have been working with teachers across the country to create Oak National Academy, a learning zone for pupils, teachers and parents.
We will be using their resources for English. Again, each lesson has a video or set of slides that explains each task. There are also practice questions and a worksheet or quiz to complete.
There is a lesson for each day, just select the one for English. Some tasks will focus on our reading skills, some on our writing skills. Just try your best! Any pieces of writing, please type them up and send to me - I will put them on the class site for everyone to read!
Our Summer topic is Stewardship. We will be learning about what we can do to be responsible citizens who look after the world and all the living things in it.
FOR ANY TOPIC WORK, PLEASE SEND PHOTOS TO THE YEAR 6 EMAIL ADDRESS AND I SHALL ADD THEM TO THE CLASS PAGE BELOW.
W/C 25.5.20 AND 1.6.20 HELLO YEAR 6 AND HAPPY HOLIDAYS!
FOR THIS WEEK AND NEXT WEEK, I WILL NOT BE SETTING YOU ANY HOME LEARNING TO DO BUT.... I HAVE PUT TOGETHER SOME ACTIVITIES FOR YOU TO PICK FROM TO KEEP YOU BUSY AND ENTERTAINED.
PLEASE TAKE PHOTOS AND EMAIL THEM TO ME.
I HOPE TO SEE LOTS OF YOU HAVING FUN! MISS W
CLICK HERE FOR FUN ACTIVITIES.
W/C 18.5.2020
MATHS - WHITE ROSE W/C 18.5.20 MULTIPLICATION AND DIVISION
WATCH THE VIDEO EACH DAY TO HELP YOU COMPLETE THESE WORKSHEETS.
ENGLISH - OAK NATIONAL ACADEMY WEEK 5 DIARY ENTRIES
ART - WE ARE STILL FOCUSING ON ADDING TEXTURE TO OUR DRAWINGS. NEXT HALF TERM, WE WILL BRING TOGETHER ALL THAT WE'VE LEARNT TO CREATE IMAGES OF DIFFERENT LANDSCAPES. TO PRACTISE SOME DIFFERENT TECHNIQUES, TRY THIS YEAR 4 LESSON. CLICK HERE.
GEOGRAPHY 4 - THIS WEEK, WE'RE LEARNING ABOUT FOSSIL FUELS, WHICH PROVIDE US WITH OUR MAIN SOURCES OF ENERGY. WATCH THE VIDEO THEN ANSWER THE QUESTIONS.
CLICK HERE FOR THE YOUTUBE VIDEO.
GEOGRAPHY 5 - TO DEVELOP OUR UNDERSTANDING FURTHER OF HOW FOSSIL FUELS ARE MADE AND USED, AND THEIR IMPACT ON THE ENVIRONMENT, READ THE INFORMATION ON THE POWERPOINT, THEN COMPLETE THE WORD CIRCLE ACTIVITY (A BIT LIKE A WORD SEARCH).
CLICK HERE FOR THE POWERPOINT.
CLICK HERE FOR THE WORD CIRCLE ACTIVITY.
SCIENCE 6 - THIS LESSON FOCUSES ON MAMMALS AND THEIR GESTATION PERIODS. READ THE POWERPOINT THEN USE YOUR MATHS SKILLS TO ROUND THE GESTATION PERIODS AND CREATE A SIMPLE BAR CHART.
CLICK HERE FOR THE POWERPOINT.
CLICK HERE FOR THE WORKSHEETS.
SCIENCE 7 - TO COMPLETE OUR UNIT OF WORK ON LIFE CYCLES, FIND OUT ABOUT SOME FAMOUS NATURALISTS. CHOOSE ONE FROM THE LIST AND CREATE A FACT FILE ABOUT THEM.
CLICK HERE FOR THE POWERPOINT.
TAKE A LOOK AT THESE GREAT CARTOONS FROM CHIAKU, MOHAN AND ELLA ABOUT SAVING ENERGY!
HERE ARE SOME SUPER SCIENTIFIC DIAGRAMS OF LIFE CYCLES BY CHIAKU, NIKOLA, ELLA, HIEN, UYEN-THI AND MOHAN.
DID YOU KNOW THAT A BABY KANGAROO IS CALLED A JOEY?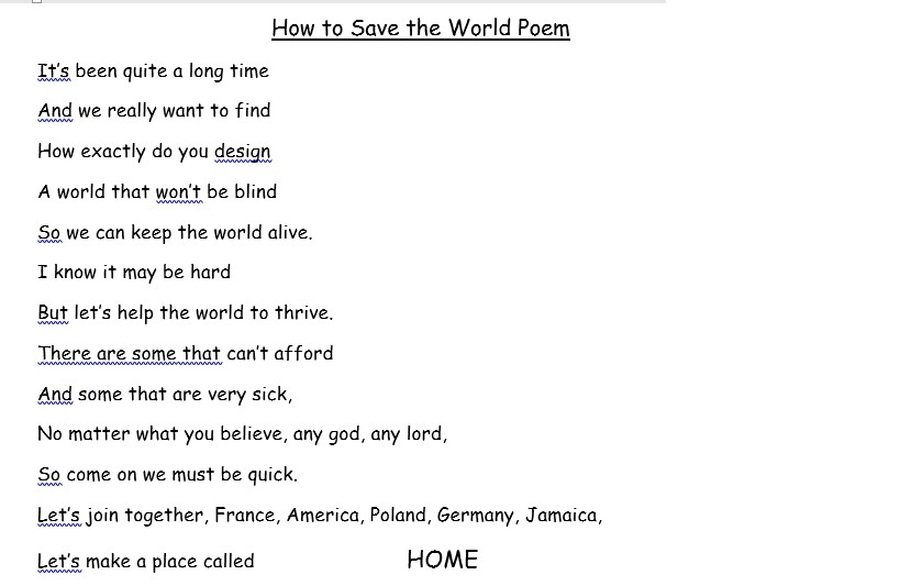 CHECK OUT SOME OF THE OPTICAL ILLUSION ARTWORK - I AM SO IMPRESSED! WELL DONE TO CHIAKU, NIKOLA, ROSA, MOHAN, ELLA, UYEN-THI, NOAH AND EWA!
W/C 11.5.2020
MATHS - WHITE ROSE W/C 11.5.20 FRACTIONS
WATCH THE VIDEO EACH DAY TO HELP YOU COMPLETE THESE WORKSHEETS.
ENGLISH - OAK NATIONAL ACADEMY WEEK 4 INSTRUCTIONS
GEOGRAPHY 3 - Lots of the 'Save the Planet' suggestions that you have sent me have been about ways we can save energy, so that's our focus this week.
1) Watch this cartoon about a family who turn themselves into energy-saving superheroes. CLICK HERE FOR THE CARTOON.
2) Create a comic strip OR write a story about your own energy-saving superhero.
SCIENCE 5 - Read through the Powerpoint explaining about the life cycles of mammals, birds, amphibians and insects. On the last slide, there are 5 animals and an example of the task. For each animal, research and create a life cycle diagram like the example.
CLICK HERE FOR THE POWERPOINT.
ART 4 - Creating optical illusions. CLICK HERE.
HISTORY 2 - A form of transport that made a huge impact on the growth and success of Birmingham was the creation of canals. Did you know that Birmingham has more canals than the city of Venice in Italy, which is world famous for its canals?!
Read the information and then answer the following questions:
1) Who created many of the canals described?
2) Why do you think so many canals come into Birmingham?
3) How would the canals help Birmingham to grow?
CLICK HERE FOR THE POWERPOINT.
CLICK HERE FOR THE FACT SHEETS.
A MASSIVE WELL DONE TO ELLA AND ROSA, WHO COMPLETED THE MATHS FRIDAY COOKING CHALLENGE LAST WEEK. TAKE A LOOK AT THEIR DELICIOUS CAKES! MMMM... IT MADE ME VERY HUNGRY!
CHECK OUT THIS FANTASTIC BUNTING THAT'S BEEN MADE FOR VE DAY! THANK YOU TO TEA K, CHIAKU, MOHAN, NIKOLA, ROSA, UYEN-THI AND ELLA FOR SENDING IN THE PHOTOS! I HOPE YOU ALL ENJOYED THE VE DAY CELEBRATIONS SAFELY.
A BIG THANK YOU FOR ALL THE TOPIC WORK THAT YOU'VE BEEN COMPLETING AND SENDING TO ME: CHIAKU, ELLA, ROSA, UYEN-THI AND NIKOLA.
W/C 4.5.2020
MATHS - WHITE ROSE W/C 4.5.20 FRACTIONS
ENGLISH - OAK NATIONAL ACADEMY WEEK 3 SETTING DESCRIPTIONS
SCIENCE 4 - In this lesson, we are turning our attention to the animal kingdom. Try the Wednesday Foundation lesson on the Oak National Academy site to learn more about how animals are classified. Click here for the lesson.
HISTORY 1 - This term, we are looking at how transport has changed over time and the reasons for these changes. Read the information and then, using what you've learnt, place the causes in order of importance in your opinion. Then, create a poster explaining the changes. Click here for the information sheet.
DT / ART- To celebrate the 75th anniversary of VE Day (Victory in Europe Day) on Friday 8th May, learn how to create classic beautiful bunting to hang up in the home. Click here.
GEOGRAPHY 2 - Watch this clip from Sir David Attenborough about how to save our planet. He raises some relevant points linked to our theme of Stewardship and caring for our world. As you watch, consider this question: how do we create a future in which both people and nature can thrive? You can present your thoughts in any way you like (eg. poster, storyboard, Powerpoint, mindmap, poem etc).
W/C 27.4.2020
MATHS - WHITE ROSE W/C 27.4.20 ANGLES AND PROBLEM SOLVING
ENGLISH - OAK NATIONAL ACADEMY WEEK 2 INFORMATION LEAFLETS
ART 3 - Oak National Academy have created another lesson for this week, following on from last week's lesson on exploring texture around the house. It is the Friday foundation lesson. Click here to find it.
RE 1 - Our current unit of Easter starts with us thinking about St Thomas and his reaction to the Resurrection of Jesus. Read through the extract from the Gospel of St John on the PPT. Then, complete the worksheet about how you would have reacted to Jesus' resurrection and whether you think Thomas was wrong to doubt.
CLICK HERE FOR DOUBTING THOMAS PPT.
CLICK HERE FOR DOUBTING THOMAS WORKSHEET.
SCIENCE 3 - Follow the links below to BBC Bitesize to learn about the life cycle of plants. Watch the clip then try the quiz questions for each section.
CLICK HERE FOR 'THE STAGES OF A PLANT'S LIFECYCLE'.
CLICK HERE FOR 'HOW FLOWERING PLANTS REPRODUCE'.
CLICK HERE FOR 'HOW PLANTS SPREAD THEIR SEEDS'.
GEOGRAPHY 1 - Please watch the video below from CAFOD (Catholic Agency For Overseas Development), which gives an introduction about Climate Change. Then, I'd like you to try and answer the questions on the worksheet.
W/C 20.4.2020
MATHS - WHITE ROSE W/C 20.4.20 ANGLES
ENGLISH - OAK NATIONAL ACADEMY WEEK 1 NEWSPAPERS
SCIENCE 1 - Our new topic is Life Cycles where we will be learning about plants, animals and humans. We will start by looking at plants. Your first task is to find a flower and dissect it to identify the different parts. Use the sheet to help you.
SCIENCE 2 - Your second task is to look more closely at the number of different parts your dissected flower has. Can you see any relationships? Then, dissect other different flowers. Can you see any patterns in the number of parts in different flowers?
CLICK HERE FOR SCIENCE 1 WORKSHEET.
CLICK HERE FOR SCIENCE 2 WORKSHEET.
ART 1 - Andy Goldsworthy is a famous artist who created collage artwork using natural materials. If you get the chance to go for a walk or out into your garden, collect leaves, twigs, flowers and use them to create your own piece of land art.
ART 2 - See Texture Treasure Hunt lesson on Oak National Academy. Click here.
WELL DONE TO ROSA, TEA K, HENNA, NIKOLA, ELLA, ZOFIA, UYEN-THI, CHIAKU AND EWA, WHO HAVE ALL COMPLETED SOME REALLY LOVELY ART WORK, AND TO UYEN-THI, ZOFIA, HIEN AND EWA FOR THEIR FLOWER DISSECTIONS.
A BIG THANK YOU TO ELLA WHO SENT ME GREAT PHOTOS OF SOME EASTER ARTWORK THAT SHE CREATED. CHECK IT OUT BELOW.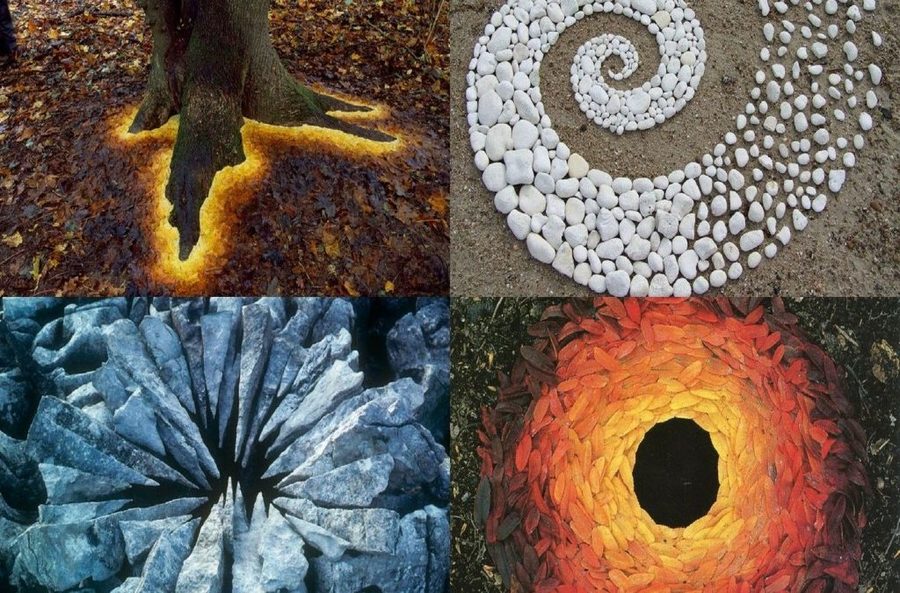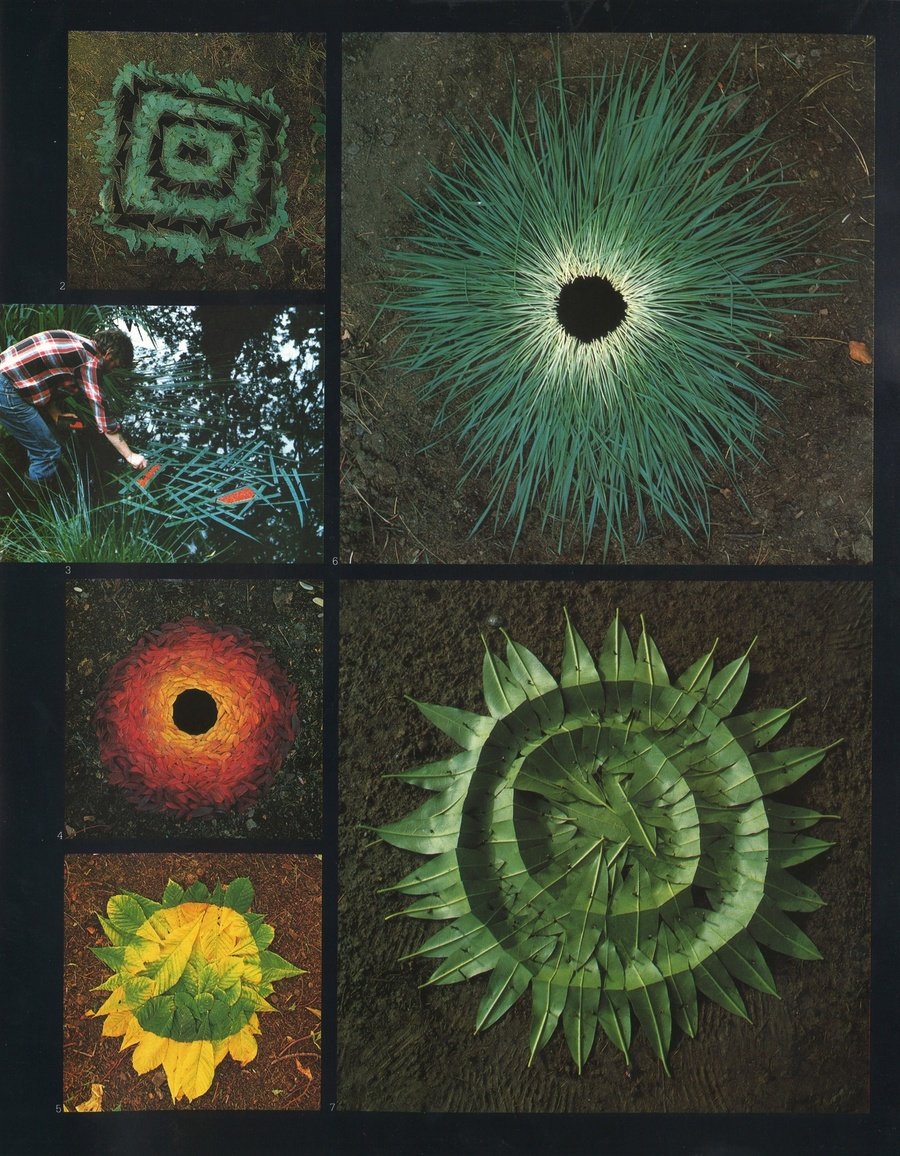 Home learning work for Week beginning 7/04/20
Maths
This week we are working on co-ordinates in all four quadrants. You will find four pages of work for this in your booklet.
This PowerPoint will also help you. There's an online quiz at the end which can be set to different levels of challenge.
Co-ordinates in all four quadrants PowerPoint
English
Please complete the six pages on World Travel which you'll find at the end of your booklet.
Have a good week and stay safe.
Miss Walk
Year 6 email
Hi Year 6,
I'm sorry that I've not replied to your emails this week but I'm having a few technical problems with them. I'll get back to you once it has all been sorted out.
Miss Walk
Year 6 Residential Visit to Aberdovey
16th to 20th March 2020
Friday 20th March
After finishing packing for the journey home both groups gathered with their instructors for a review of the week and shared moments that will hopefully be lifetime memories.
The two groups then came together for a game of 'Giants, Wizards and Dwarves' before saying our goodbyes and setting off on our journey home.
Thursday 19th March
The Churchill group went out on canoes this morning and reached a sand bank exposed by the low tide for some fun games. This group then took on the 'Jetty Jump' this afternoon.
The Mallory group went by minibus to a stony beach at Tonfannau and, after a walk, the group practiced some climbing skills before taking on a challenging rock face with their class mates 'spotting' them and taking on safety roles.
The two groups met at the ice cream shop in Aberdovey at about 4.00 p.m.
After dinner there was a lot of organising of equipment and cleaning boots to be done. The Churchill group had a very brief campfire. This evening there has been some packing done but in for some of the children their main challenge of the week will be to get their suitcase closed!
Wednesday 18th March
Today the Mallory group were on the Outward Bound site this morning and took on the 'Nightline' course (photographs to follow).
The Churchill group were on site this morning taking on games. In the early afternoon this group were taken by powerboat across the estuary to explore the beach and dunes at Yns las. The Mallory group walked to Aberdovey and followed the Churchill group on powerboats in the afternoon for a Beach Explore on Yns las.
The Mallory group then took on the infamous Jetty Jump later in the afternoon. The Churchill group returned to the Outward Bound site for a Skipping challenge with a difference.
Tuesday 17th March.
Both of the groups; Churchill and Mallory were out exploring the locality today. Wearing and carrying equipment provided by the Outward Bound Centre the children found out a lot about the environment and themselves.
Both groups were back on site in the late afternoon, with the Churchill group taking on the on-site gorge walk - a cold and wet experience.
In the evening both groups were orienteering on the Outward Bound site.
Monday 16th March
We arrived at The Outward Bounds Centre in Aberdovey at approximately 1.00 p.m. and, after washing our hands, had lunch.
We split up into our two groups; the Churchill group led by Mike, supported by Miss Walk and the Mallory group led by Tom, supported by Mr Corkery.
After settling into our rooms, all in the same block, the two groups went separately to the estuary for the first activity 'Jog and Dip'. The photographs do not show how cold the water was, but I am sure that the children will testify to this when they return home.
After dinner, we had evening activities on the site. This mainly involved getting individual equipment from the 'Stores' and storing it in each of the groups 'cages'.
The evening activities finished at 8.30 p.m. and at 9.00 p.m. we had hot chocolate.
The children were back in their 'block' by 9.30 p.m. and to bed for 10.00 p.m.
All is quiet at the moment!
At this time there are no confirmed cases of coronavirus in the county of Gwynedd, in which Aberdovey is located.
Comments (24)
Show Comments
Nikola M
(about a month ago)
This trip was really fun I missed home though. I really recommend to go. My favourite part was the Jetty Jump it might seem scary and high but when you do it its SO MUCH FUN but if you don't want to do it you don't have to nearly everyone in team Mallory did it. The food there was also good so to anyone going next year don't be afraid that there will be no food you like because there is loads of choices.I hope everyone is safe.
Chiaku
(about a month ago)
It was so fun and I missed my family a lot but its a shame it went to fast.
Hien N
(about a month ago)
Fabulous trip! Thank you Miss W and Mr Corkery for arranging this trip!
Zofia Paciorek
(a couple of months ago)
The trip was absolutely amazing, shame it went by so fast!
Ruben's mom
(a couple of months ago)
Good morning Ruben and everyone, it's been lovely reading about your wonderful week, you guys have had so much fun and making lovely memories. We miss you Ruben, my man of the house
Samuel Ajewole
(a couple of months ago)
I hope you had a great time.If only I had signed the letter
Ewa S
(a couple of months ago)
Really cool trip, I recommend to anyone's child, I missed my family a lot though... IT WAS THE BEST!!!! I was really cold on the jog and dip but didn't get a cold. Hope you have a lovely day and good luck with the coronavirus.
Adan
(a couple of months ago)
We finally came back it was a great adventure and experience to have i hope everyone got to see what it was like for us and the dirty situations we had to go through that our moms and dad would never let us go through
Ruben's mom
(a couple of months ago)
Good morning Ruben and everyone, it's been lovely reading about your wonderful week, you guys have had so much fun and making lovely memories. We miss you Ruben, my man of the house
Ethan Ha
(a couple of months ago)
Hope Everyone Has A Great Time! Also my flights this tuesday :)
Show More Comments
Homework is due in by Wednesday each week.
Children will receive three tasks: Maths, English and Spellings.
Year 6: it is your responsibility to make sure homework is completed and submitted on time. Miss W :-)
SCIENCE - THE CIRCULATORY SYSTEM
We have been learning about how our blood is made up of different components. We made 'blood smoothies' to represent how our blood is a mixture of components.
We used:
raspberries for the red blood cells
mini meringues for the white blood cells
'hundreds and thousands' for the platelets
pineapple juice for the plasma.
Some of us really enjoyed the smoothies. Others weren't so keen!
WORLD WAR II ASSEMBLY
Enjoy watching Year 6 sharing their learning from this half term about World War II.
MATHS - ROUNDING
In Maths, we have been working on rounding whole numbers and decimals in our place value unit. Miss Walk set us a challenge - could we solve the rounding questions to complete the jigsaw? A lot of us found it tricky, but we kept going!
ENGLISH - PERFORMANCE POETRY
To start the school year, Year 6 have been exploring World War II poetry. Check out some of our performances!