Remember to bring memory sticks to school if you'd like a copy of the photos!
Residential 2015
Click here to look at the website of Outward Bound, Aberdovey
Visit this page for regular updates of what we've been up to!
Day 1
We arrived here safe and sound, after having lunch in a car park in Welshpool! After arriving at the centre, we met our instructors and got settled into our rooms - including making our own beds! After this, our first activity was 'jog and dip' which involved us running down to the estuary and dipping into the sea - some of us even put our heads under! Brrr! Next, we had hot showers followed by a hot dinner to warm us up - we all thought the food was delicious and some of us had seconds! Now we are off for our evening activities, followed by hot chocolate and birthday cake for Jovan. We all send our love to our parents - we are having a great time!
Miss Turner is trying to upload pictures, but the connection is very slow, so she might not be able to do it!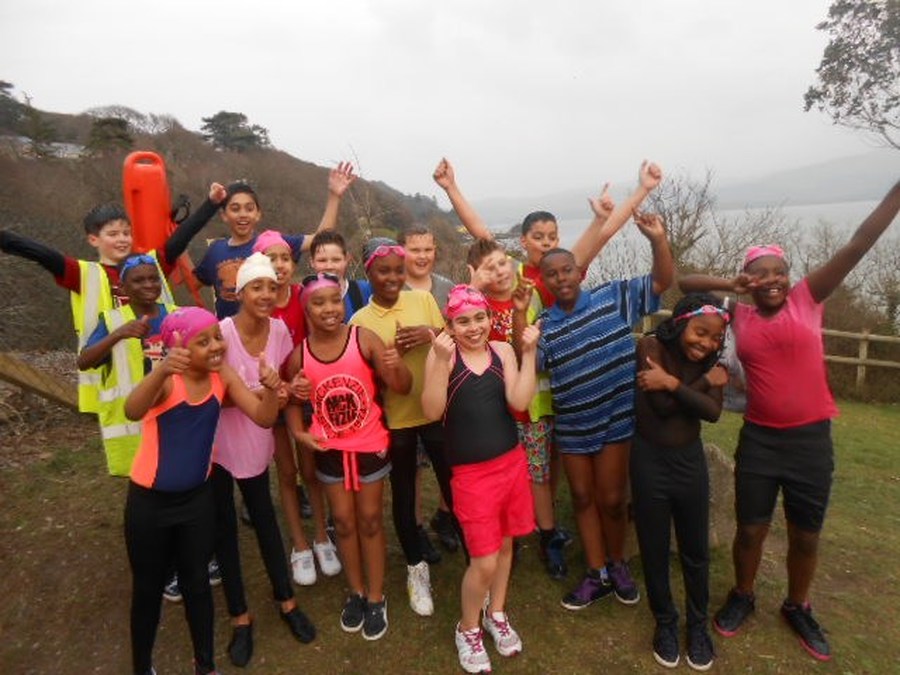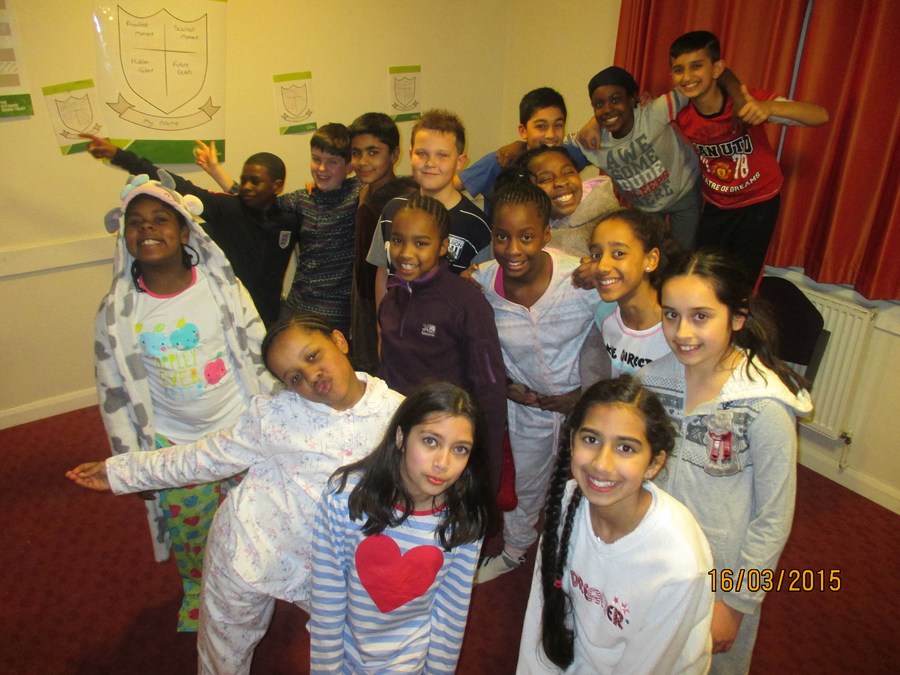 Day 2
Morning! It is a beautiful day here in Aberdovey! The sun is shining and we are all ready and eager to go off on our activities! Everybody slept well, and the teachers were very impressed by the fact that all was quiet in the dorms by 11pm! We've all had a hearty breakfast and are now off kayaking and mountain climbling, or doing some Bear Grylls' style hunting and cooking food on the beach!
Update: We have all survived our day of adventure in one piece, and with lots of new experiences and memories! Mr Donaghy and Miss Geinda's group climbed a mountain (and Miss Geinda survived!) and had a picnic by a lake, Mrs Gogna's group did the leap of faith, and Miss Turner's group did foraging for mussels and ants (!!!) and cooking and eating them! Surprisingly, the ants tasted of lemon...! We are all in bed now, probably having sneaky snacks, but we are tired out and will be fast asleep soon...the teachers hope! We send our love to all of our families!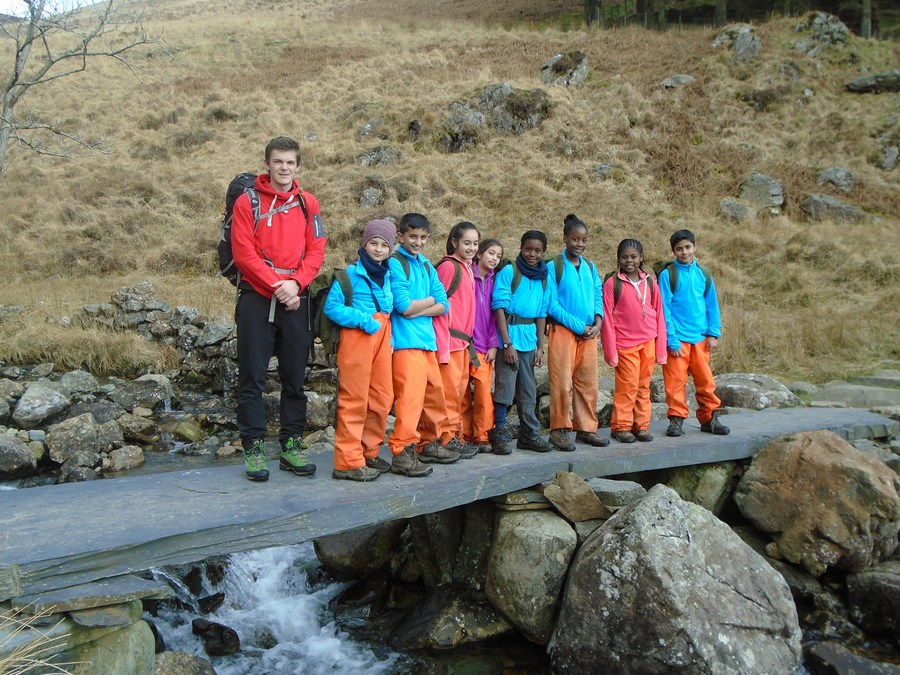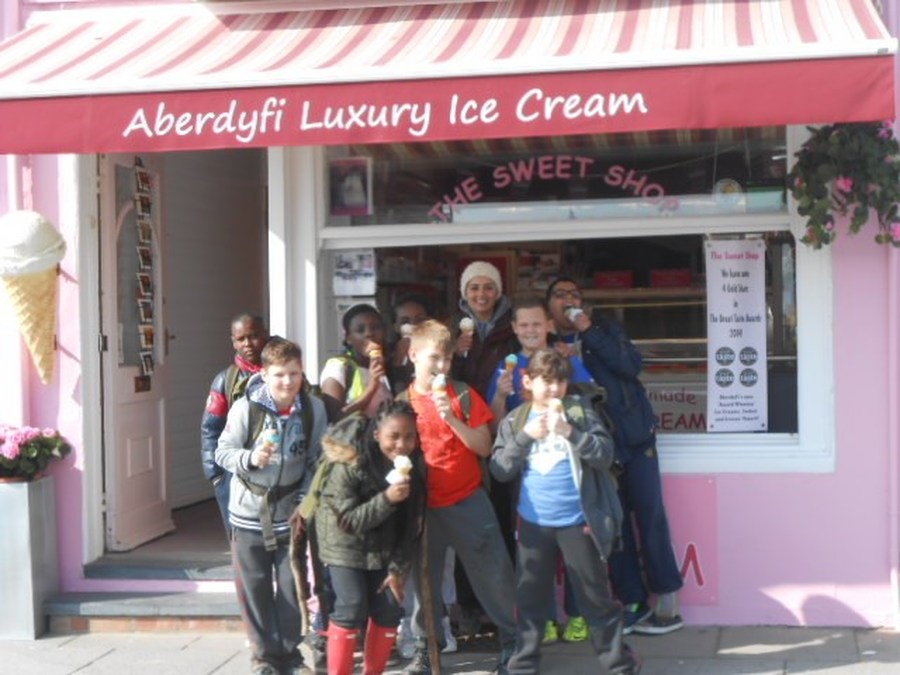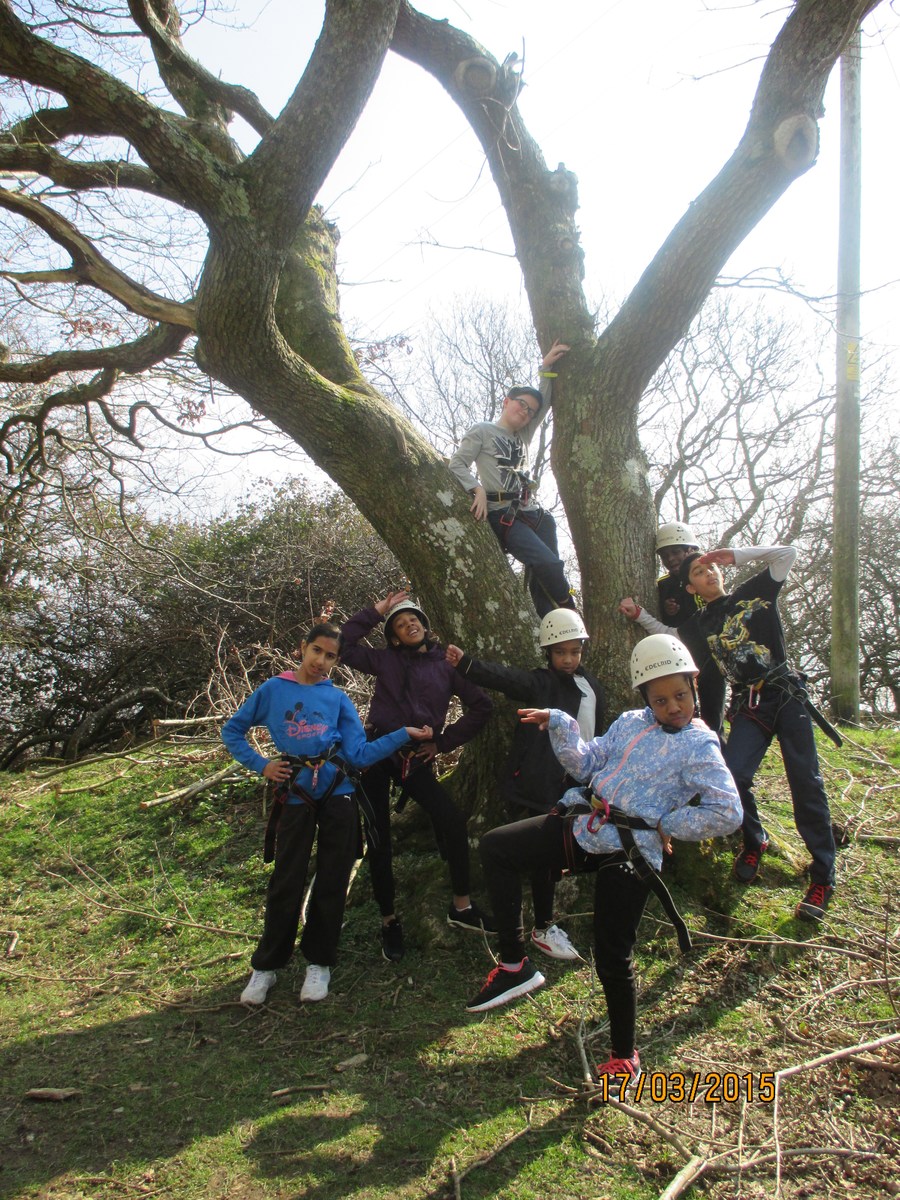 Day 3
Today was our water day - so it was lucky for us that the sun was shining again! All three groups headed down to the beach and got suited up in wetsuits and buoyancy aids. We then all canoed across the estuary, had a picnic, played some games then headed back to shore, where we hopped on a speed boat. The speed boat drove us out into the middle of the estuary, where we all jumped off into the sea and swam back to shore. It was freezing cold but great fun!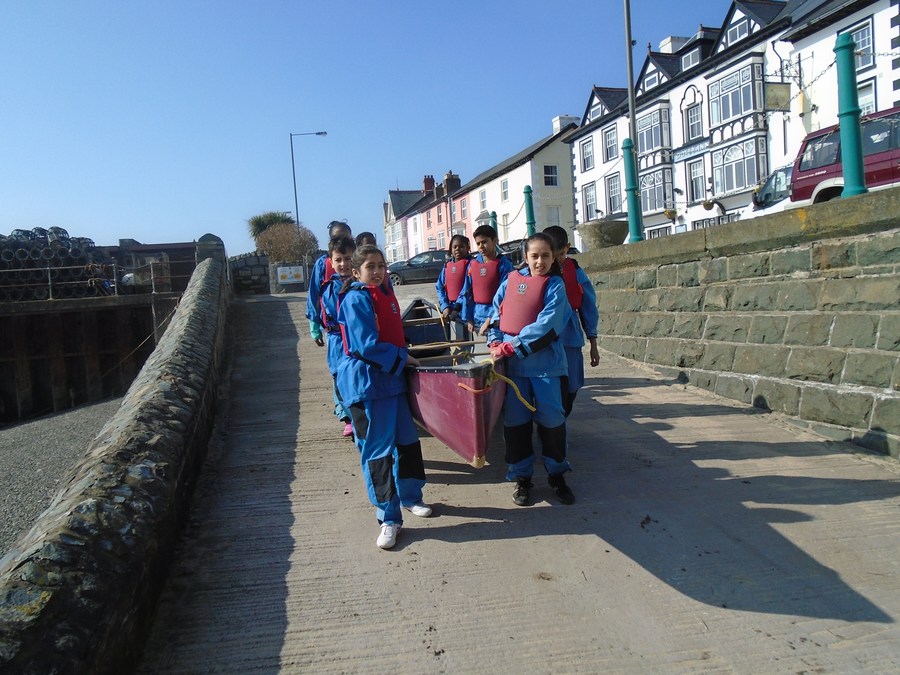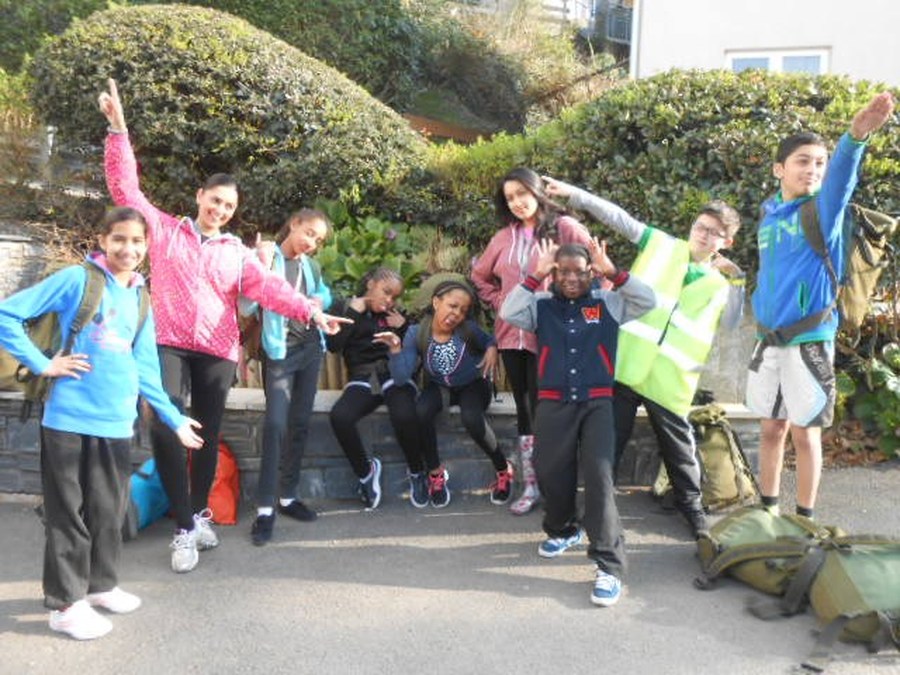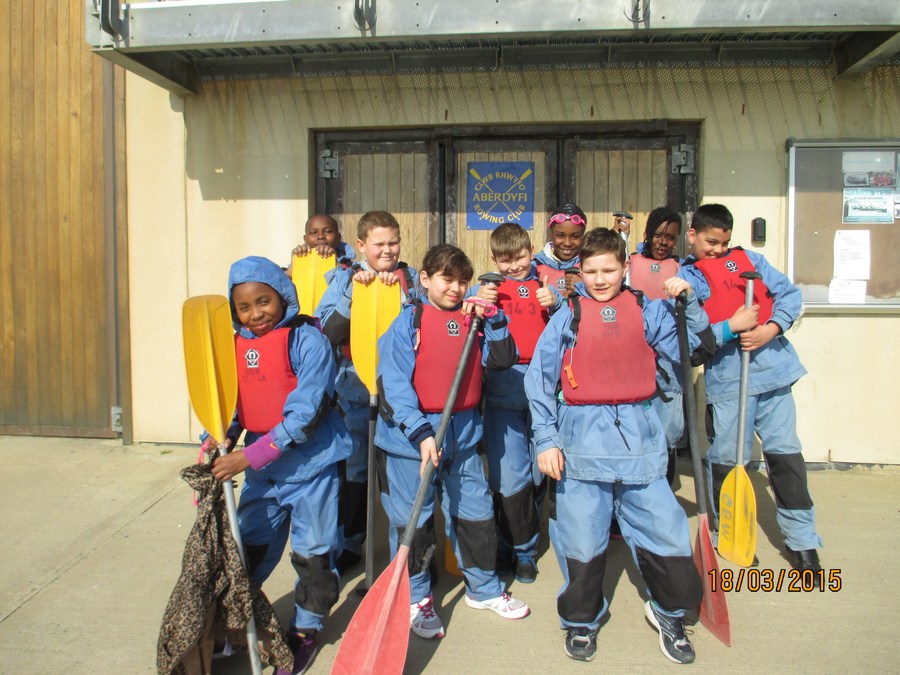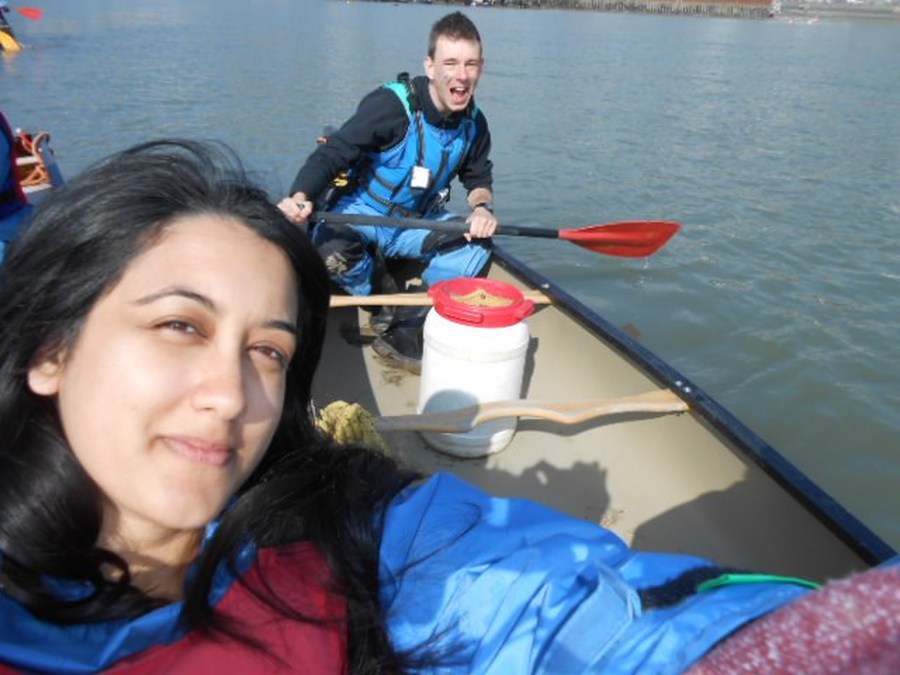 Day 4
We all woke up feeling very tired this morning, but after a delicious breakfast, we were full of beans and ready to go. Miss Turner and Mrs Gogna's groups climbed a mountain (well, a very big hill anyway!). All of the children were great, pushing their limits to reach the top. Mr Donaghy and Miss Geinda's group went exploring in the forest and the caves, foraging for food on the beach followed by chips from the chip shop and ice cream (Miss Geinda's idea - Mr Donaghy didn't approve!). This evening we are heading down to the beach for a thanks giving prayer service around a campfire (followed by toasted marshmallows - yum!). We have all had a fantastic week and would love to stay for longer.....but can't wait to tell our families all about our adventures and new experiences! (We might even show you which ants and bits of grass you can eat!)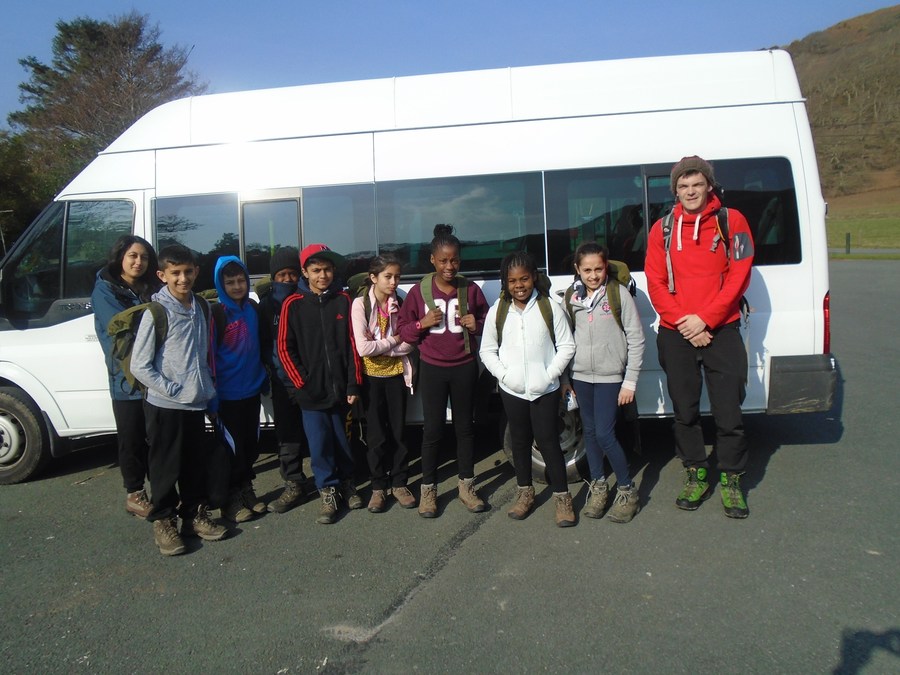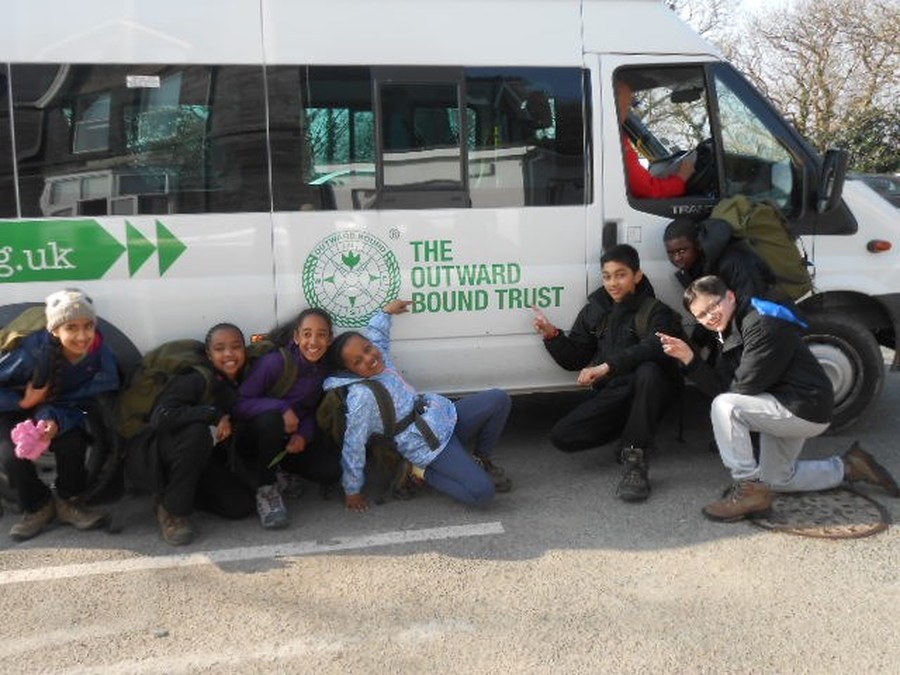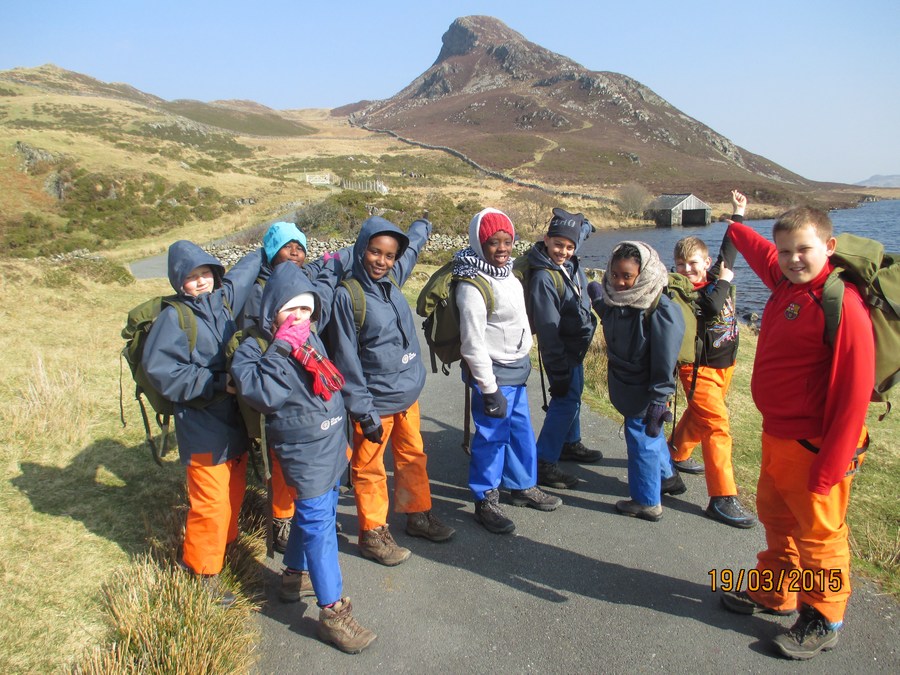 Day 5
Today was our final day on the residential. We packed up our bags, tidied our rooms and spent some time with our instructors before watching the solar eclipse. It was a lovely end to a fantastic trip. Thank you to all of the staff involved, and especially to all of the children, who were legends!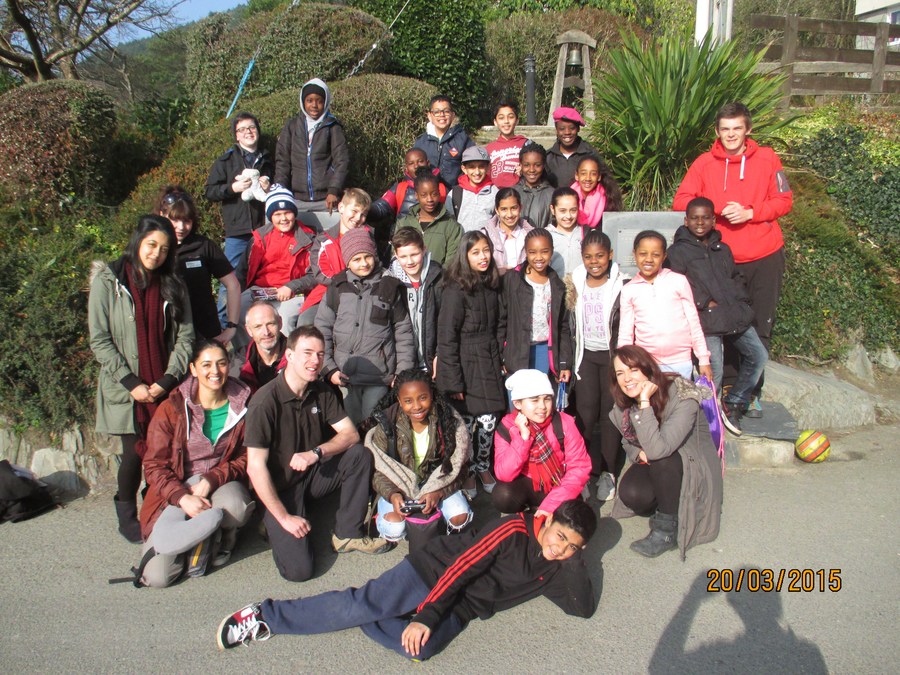 Comments (52)
Show Comments
Ree'al
(a few years ago)
These pictures are bringing back the memories this was an experience I will never forget! I loved this trip and I love the pictures...
GLORIA
(a few years ago)
I loved residential i just wish we could go there again.
Ree'al
(a few years ago)
I miss aberdovey and I never even got to try and ant !
Leiyah
(a few years ago)
That was the best trip I have ever been on! We all had lots of fun, and I wish I was still there.
Mateusz
(a few years ago)
It was the best trip ever i had lots of fun.
Nina Atanassova
(a few years ago)
I wish I was there! It looks like they had a great time in Aberdovey. I can't wait till next year!
Diana Jardim
(a few years ago)
This trip went soo fast and it was amazing. Although we weren't in school we still learned a lot of amazing things. My favourite activity was the leap of faith which sounds funny as I cried with fear. I look back and laugh a lot. I am grateful to all the people who made this possible. :-D
Jovan
(a few years ago)
This was the best holiday I have ever had! I am happy to be home. I wish I was still there.
Miss T.
(a few years ago)
I just want to say a massive thank you to all of the children for making this week so special. You inspired me to push myself and it was great getting to know you all without having to be the bossy teacher all of the time! Hope you are all having a lovely time being at home! x
Richard y6
(a few years ago)
This was the best residential trip ever we all had so much fun.My favourite part was when we went into the gorge it is just a place were we had to climb rocks with a stream coming down.Thank you to the teachers who organised it.
Show More Comments