Year 6 Residential 2013
This year, Year 6 went on a residential trip to the Lake District for 5 days. The weather wasn't great, but this didn't stop us! Amongst other things, we tried tunnelling, rock climbing, gorge walking, mountain climbing and obstacle courses. We had a really great time and it really helped to build our confidence and showed us how much we can achieve if we put our minds to it. We all felt really proud of what we had done, and more importantly we made lots of memories with our friends to take with us when we leave for Secondary School!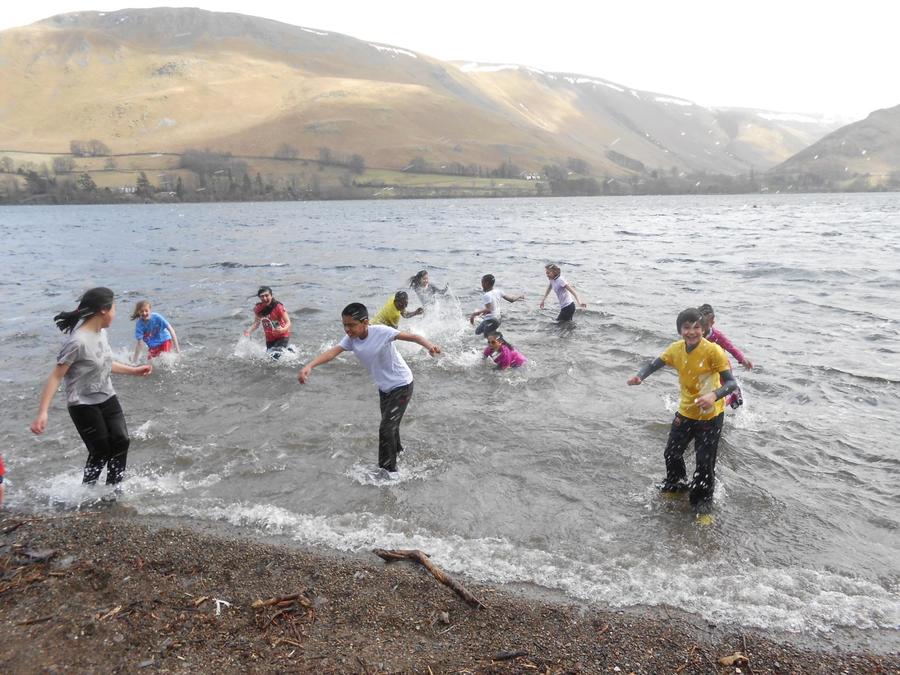 The water in Lake Ullswater may have been freezing, but we didn't let that put us off!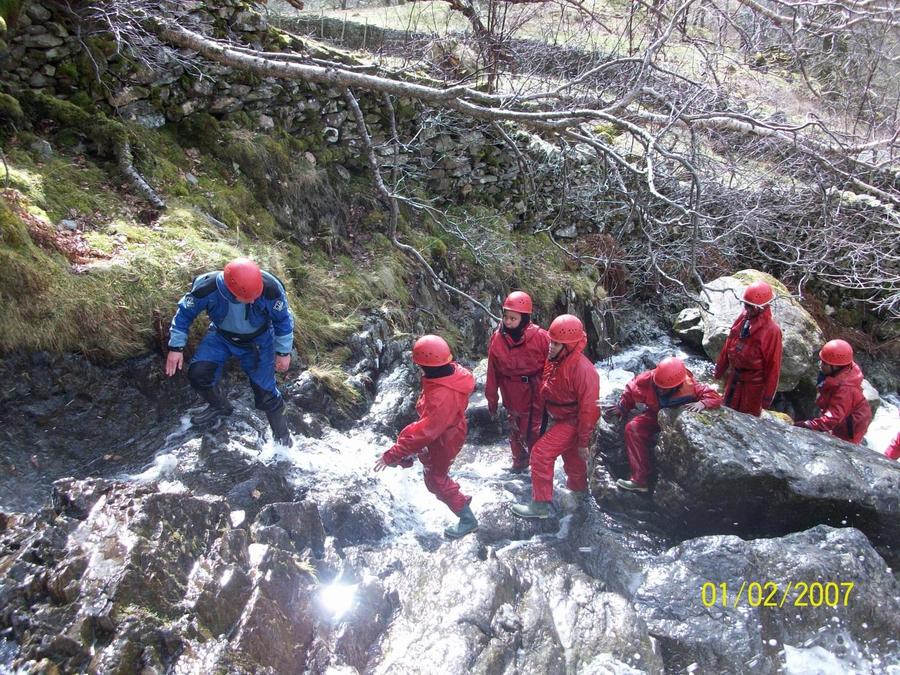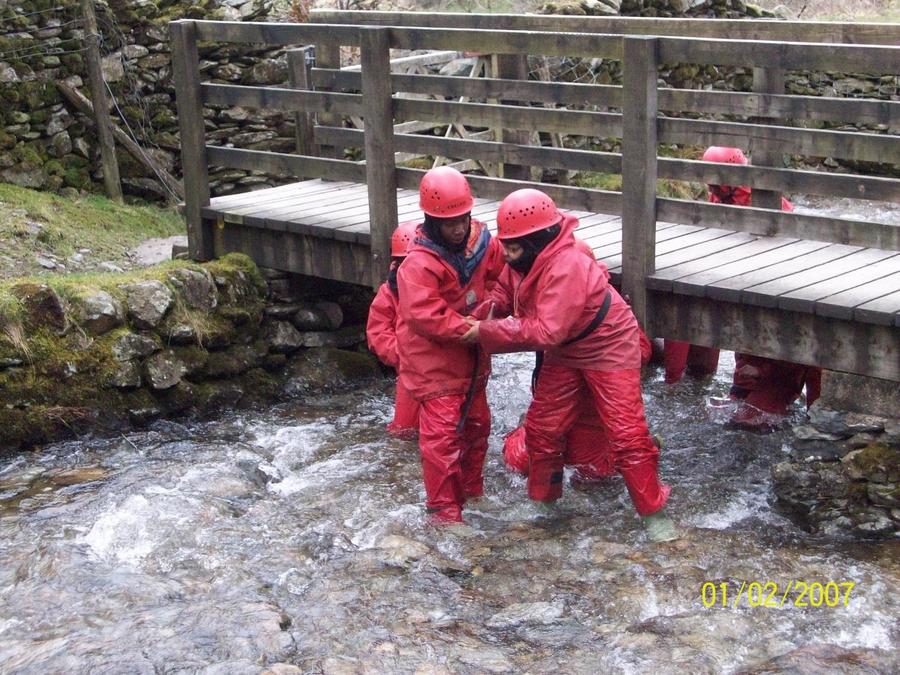 Climbing the gorge was hard work.
We needed to use lots of team work to get us through, but we still ended up with water in our wellies!
At the top of the mountain – is it time for lunch yet?!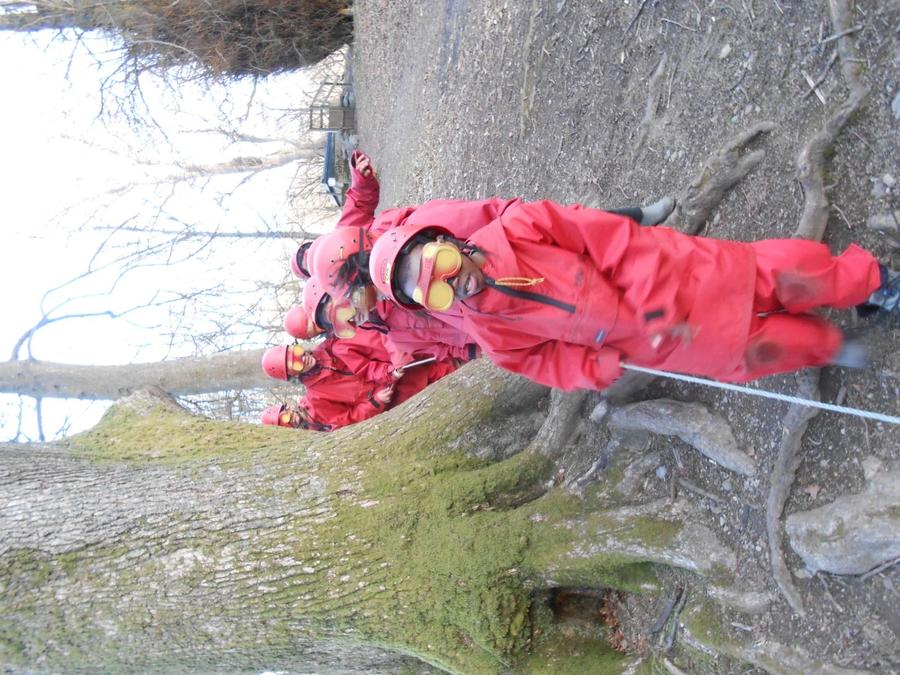 Our blindfolded walk through the forest really tested our communication skills – especially when Miss Turner and Mr Oakley kept on playing trips on us!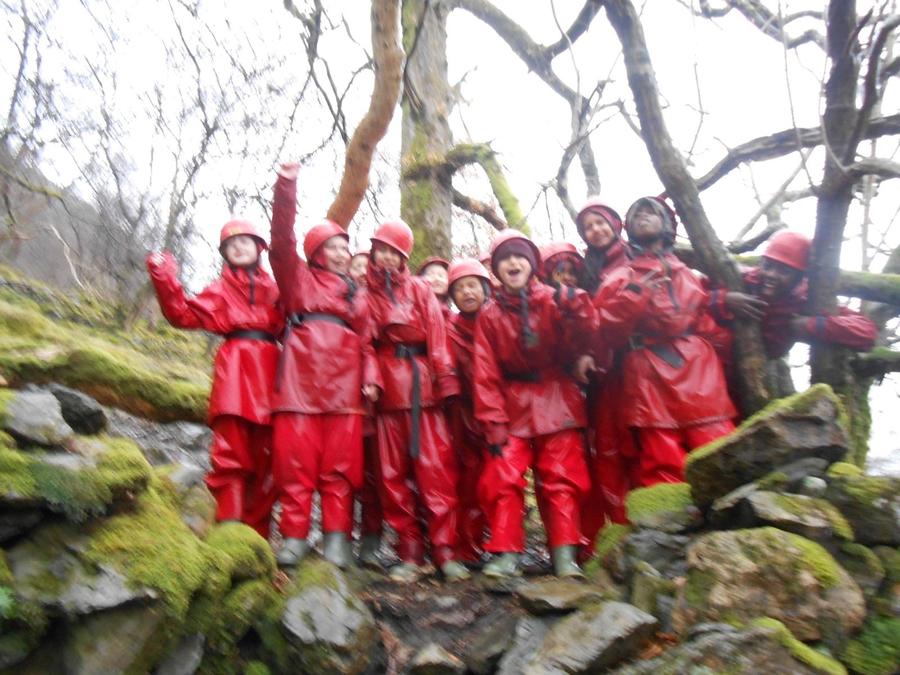 After our gorge walk – wet but proud!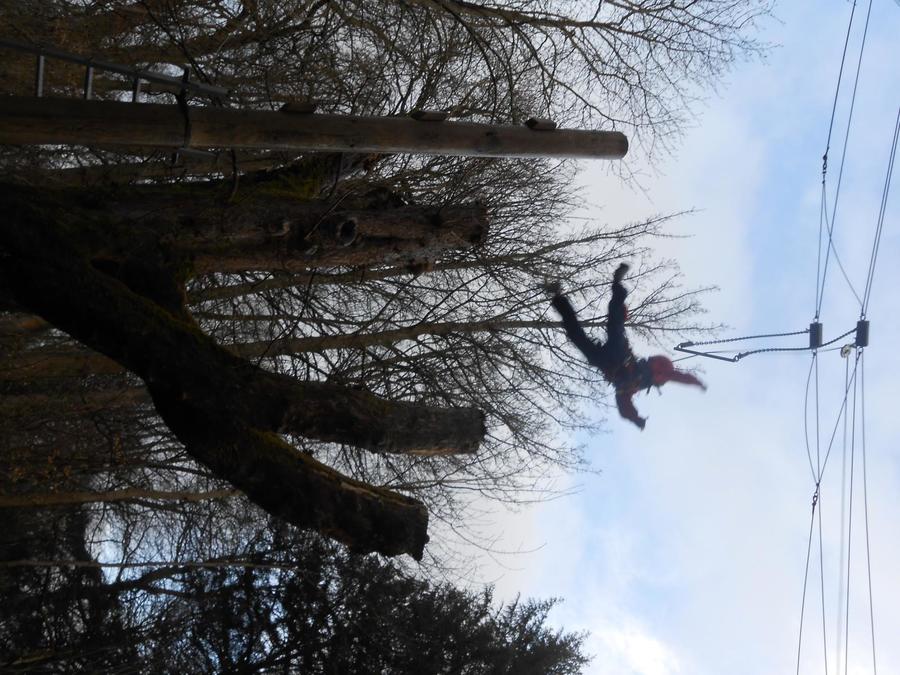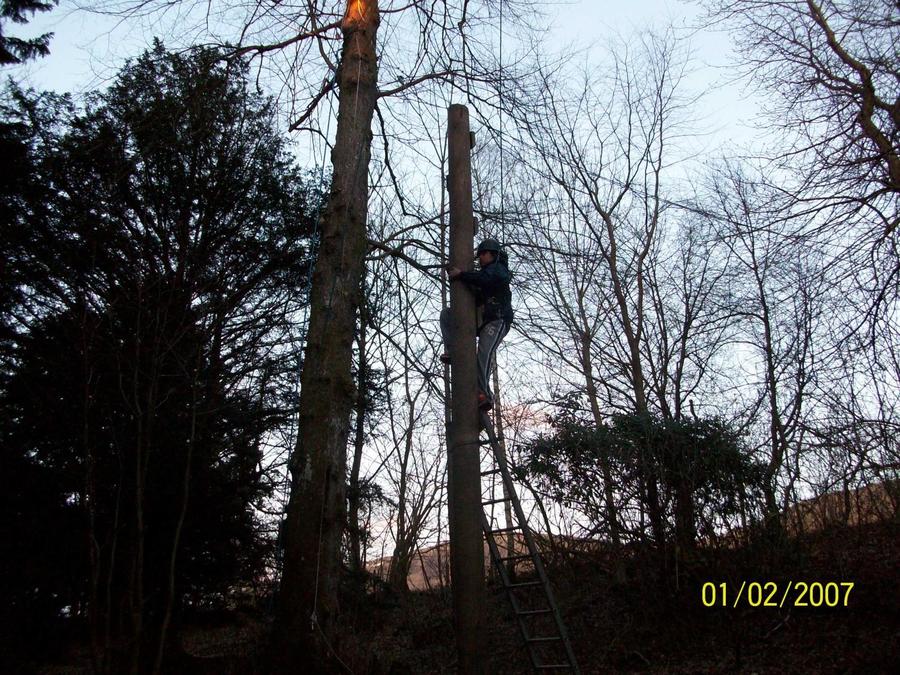 The leap of faith – probably the scariest thing we had to do...but we all tried it!