Easter Art Activities
April 1st: Mr. Corkery found time to drive three of our Yr.5 children to St. Joseph's School, Nechells, for a day of activities centred on The Stations Of The Cross - the crucifixion story - to assemble into a performance to take to other schools in the area.
On our way, we wondered what we'd be doing when we got there; we'd been told that our school was to concentrate on three scenes: Jesus carrying the cross (actually, its crossbar) to Calvary; the woman who cleaned his face with her veil; and Jesus nailed to the cross.
Once there, in the introduction to the day we learned that we were to split into one of three groups making art, writing prayers and performing some of the scenes as drama. It was the first surprise of the day, but good heavens, this is St Teresa's. We can cope with surprises - no problem - so deciding who'd go where took little time and everyone agreed they'd be in an activity that suited them.
We still have quite a bit of work to do to bring this up to St Teresa's usual performance-standard but that too will be an interesting challenge.
Thanks to the children who participated and made excellent ambassadors for St. t's amongst the other schools involved. Parents, your children did you credit, so thank you for the encouragement and confidence you give them to enable them to tackle days like this constructively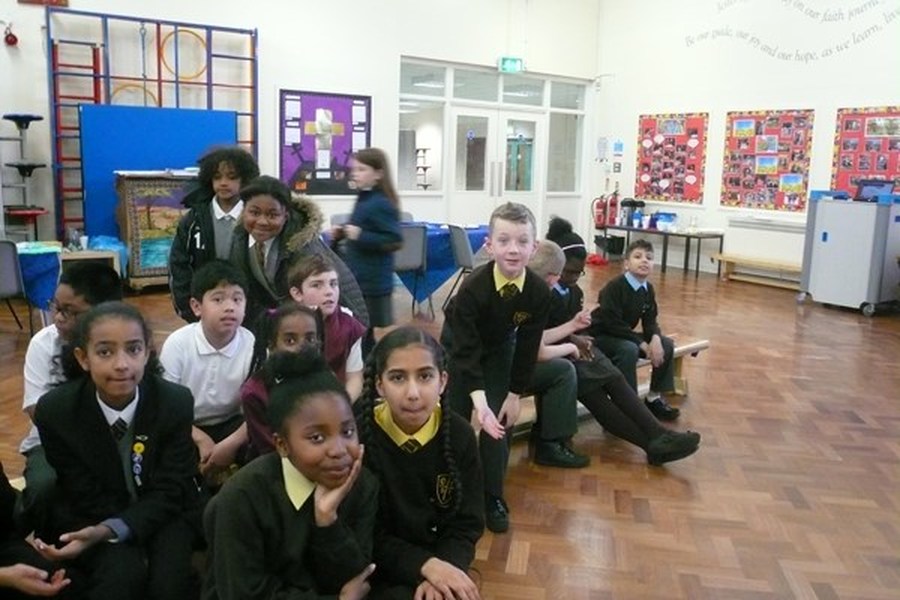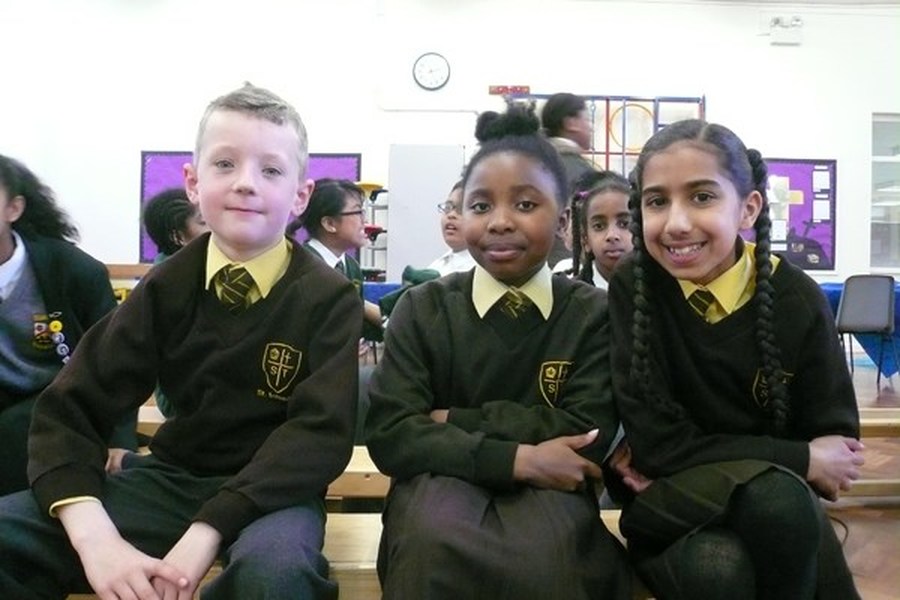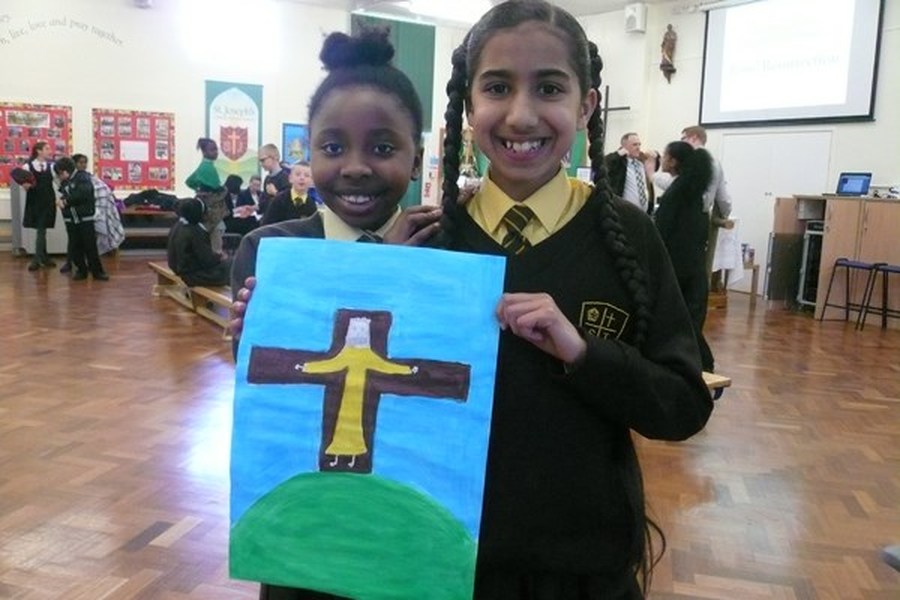 Wednesday was another art-activity day, this time hosted by Mrs. Speakman at St John Wall Secondary School, assisted by Mr. Woolery. We had all day to work on an image of The Tree Of Life as we - children and accompanying adults - imagined it. Mrs. Speakman had prepared prints of tree-images by many different artists as inspiration, and provided real canvases and a supply of acrylic paints. Learning to work with these paints was a new experience for many of the participants but needless to say the children from St Teresa's took on the challenge cheerfully and quite surprised themselves at what they managed to achieve in the time available.
The canvases will be framed and sent back to the school and with a bit of luck we'll have time to add some detail when the time-challenge is less pressing. It's good to have these new and unexpected experiences, and interesting to discover later what you've learned under a bit of pressure. Once again, congratulations to the children involved for concentrating - they don't often get a chance to work for so long on one painting. It's surprising how much more confident you become when you return to an activity that appeared new and possibly frustrating first time round.