Final Assembly of 2014
Our final assembly of 2014 was very eventful! Look at everything that went on..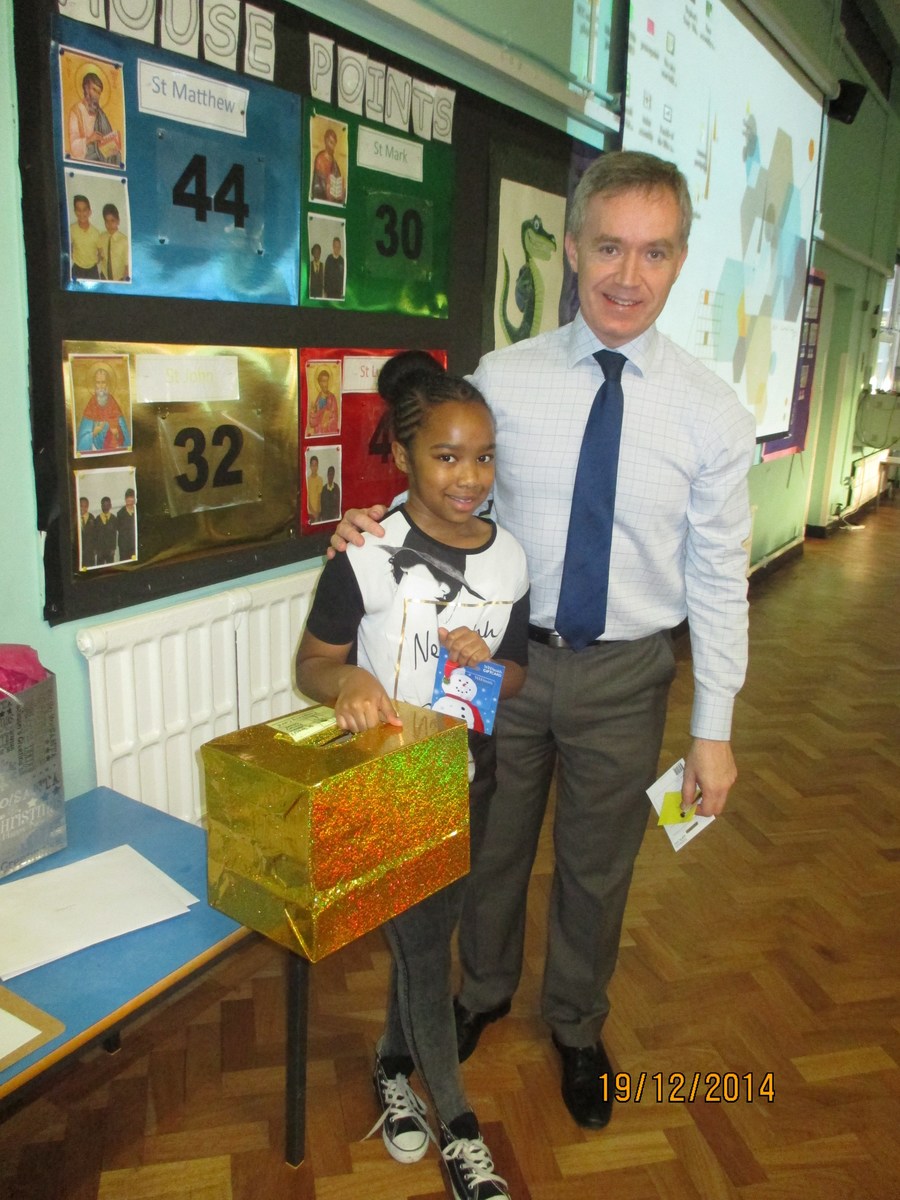 T'maya from Year 6 won the Courtesy Card draw!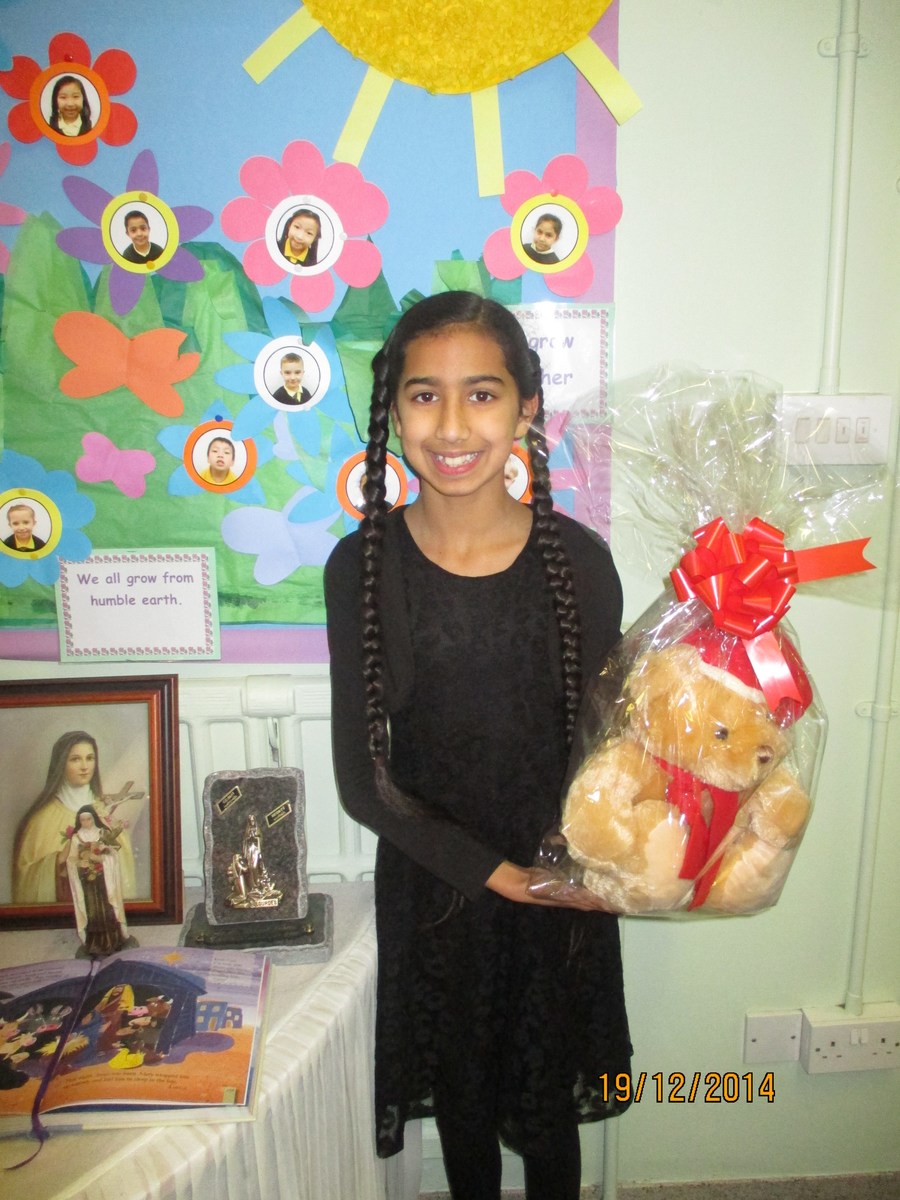 Amrit won the prize for guessing what time the teddy woke up on Christmas day!
We wished Mrs Foster good luck for her new job....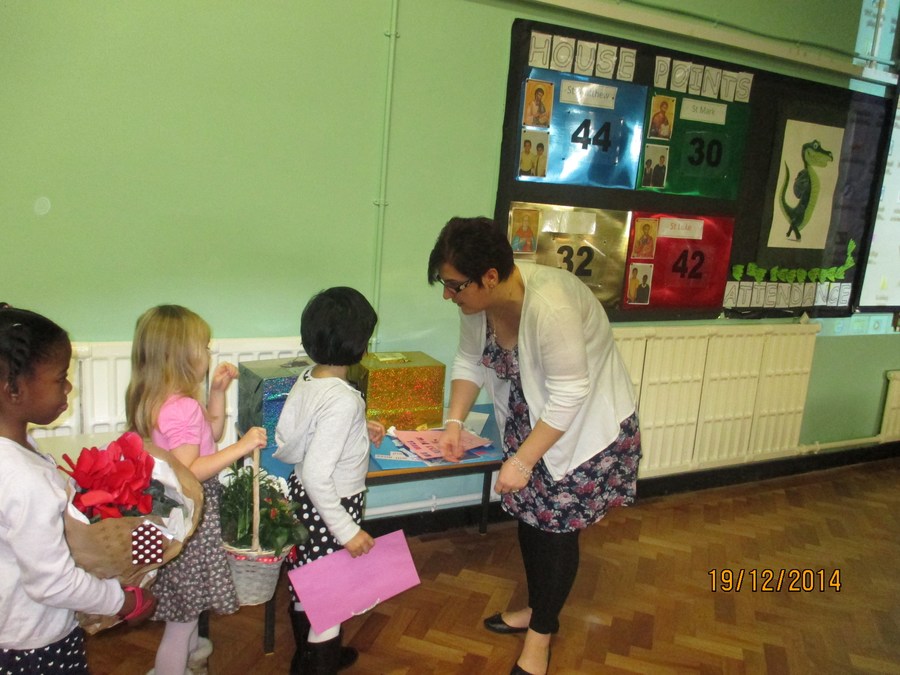 We said goodbye to Mrs Hastings...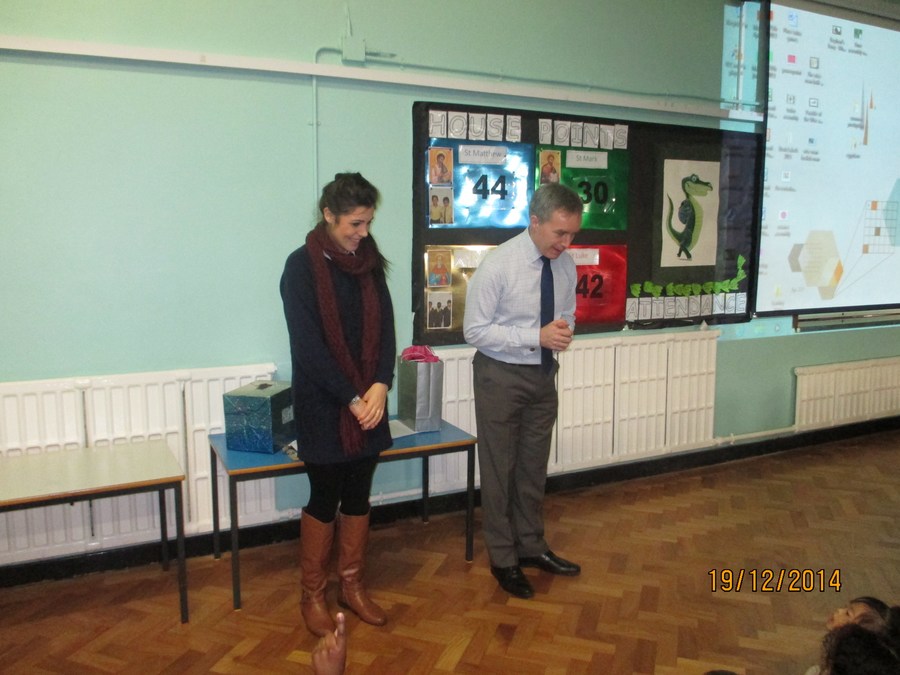 And we also had to say goodbye to Miss Harvey who has worked in reception this term.
We will miss you all and wish you luck in your new jobs. Don't forget to visit!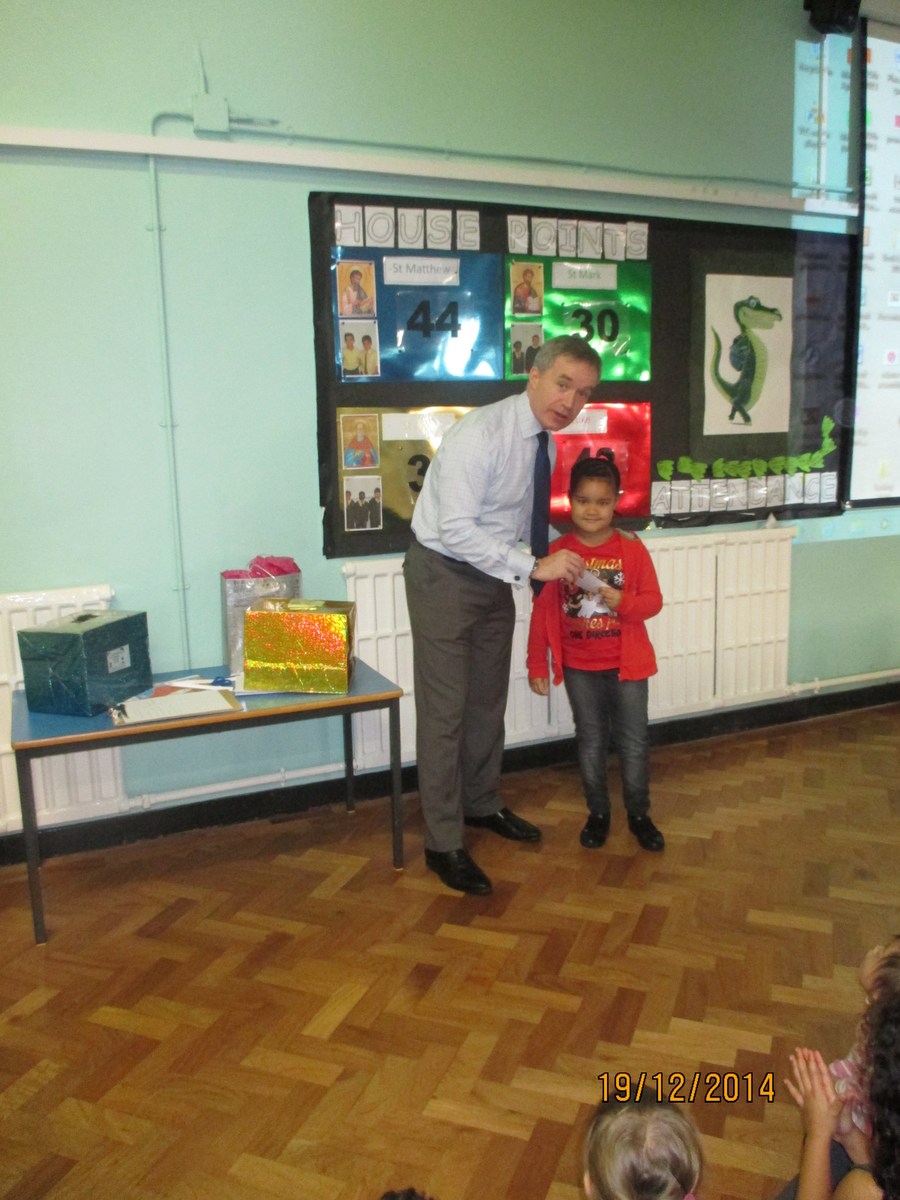 won the Smart Card prize.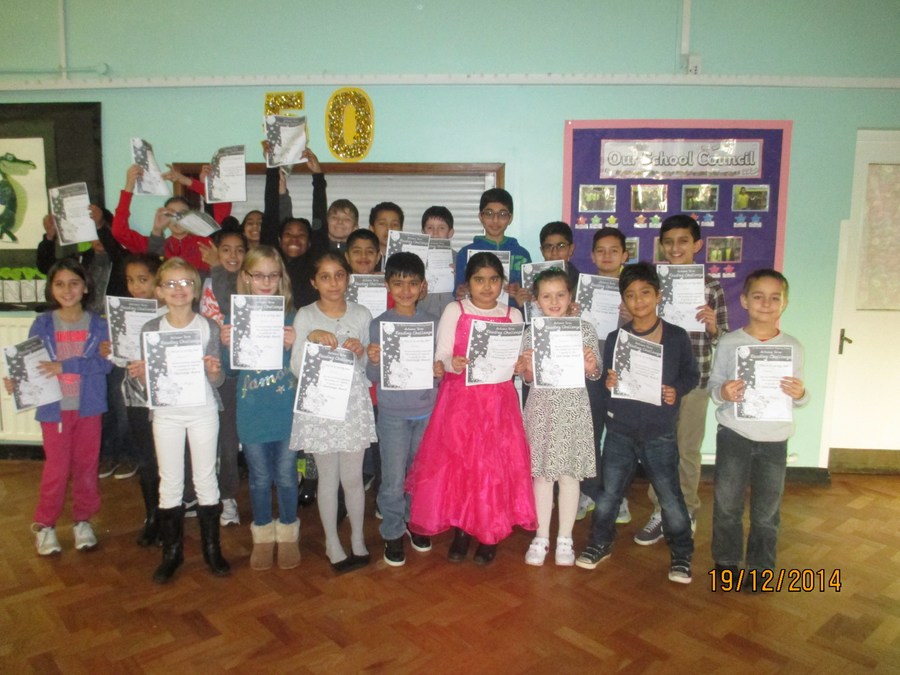 Lots of children collected their reading challenge certificates.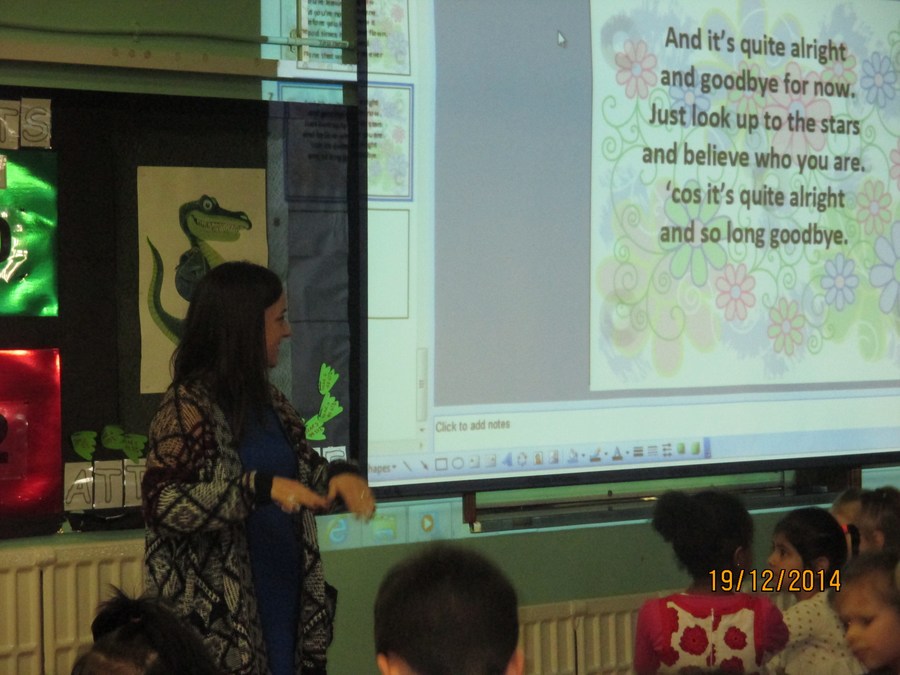 ...and sang her a song to say goodbye!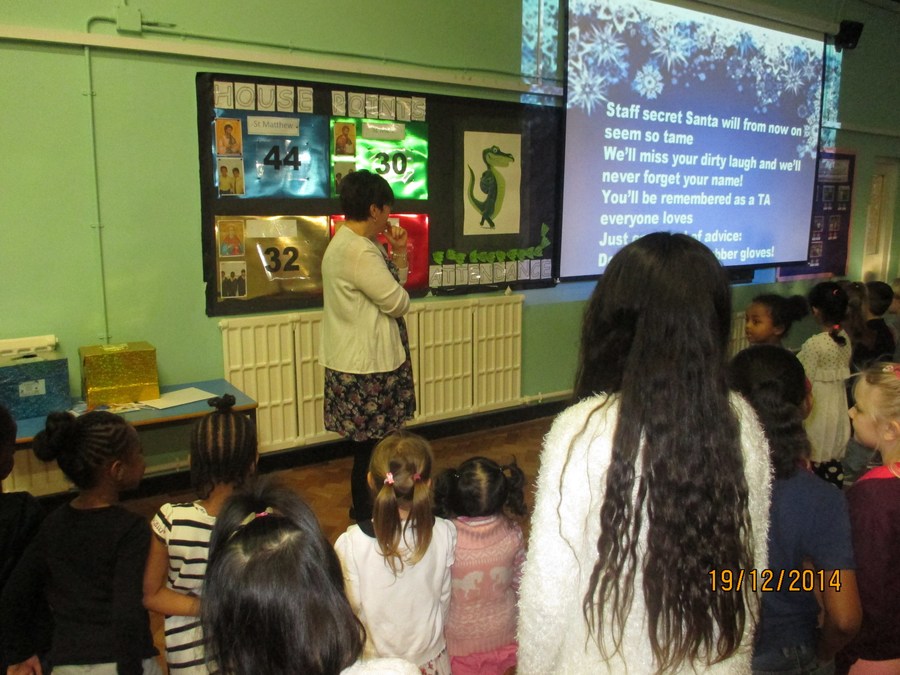 ...and sang her a song to remind her to take her rubber gloves with her!