Harvest Assembly 2014
To celebrate Harvest this year, we held a Harvest Assembly. All of the classes took part to give thanks for the food that we have and think about people who are less fortunate than us. Take a look below at what each class did!
Reception sang a lovely song about a combine harvester and a tractor and had some fabulous dance moves to go with it!
Year 2 did a fantastic song and dance to welcome us all to the Harvest festival.
Year 4 used some clever word-play to help us think about how we should behave at harvest-time. Lettuce not forget others! It's thyme to help!
Year 6 told us about school dinners from around the world, which helped us to all realise how lucky we are.
Year 1 did an acrostic poem about Harvest and told us about some of the food they like.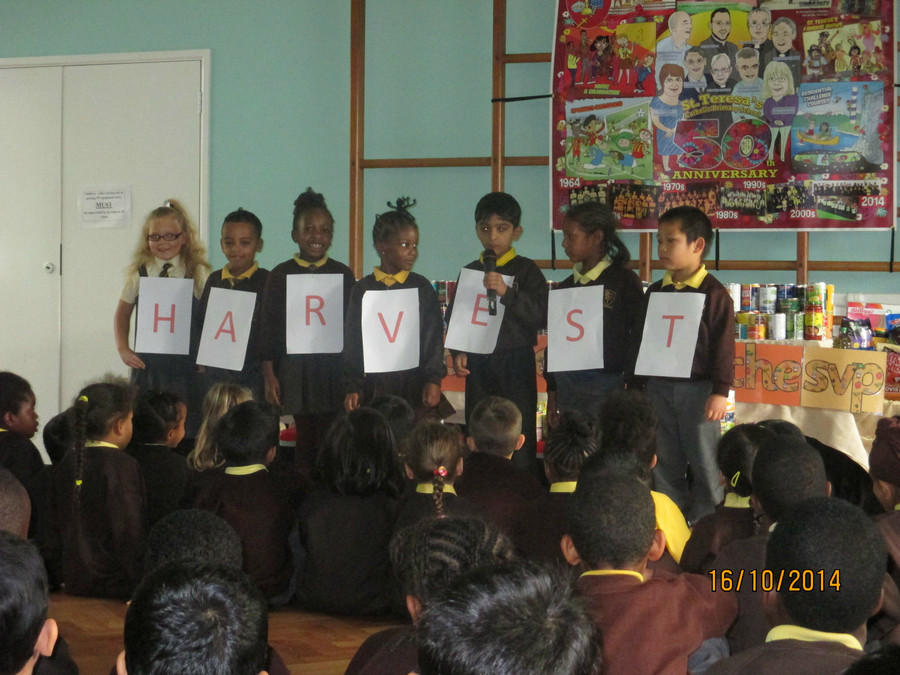 Year 3 recited a poem about Harvest and shared some bidding prayers.
Year 5 rearranged the letters in the word 'Harvest' to help us think about the meaning of the festival and about people who don't have enough food - eat, save, starve, share.