Sports Day at Alexander Stadium
On Monday 10th June, a number of pupils from Year 3, 4, 5 and 6 went with Mr Donaghy, Mr Corkery and Miss Turner to take part in the Catholic Sports afternoon at Alexander Stadium. Of course, we all know it is the taking part, not the winning that is important, but we were nonetheless pleased return to school with lots of medals as well as the trophy for overall boys' performance and the shield for the most points scored by a small school. We may be small, but we are certainly perfectly formed!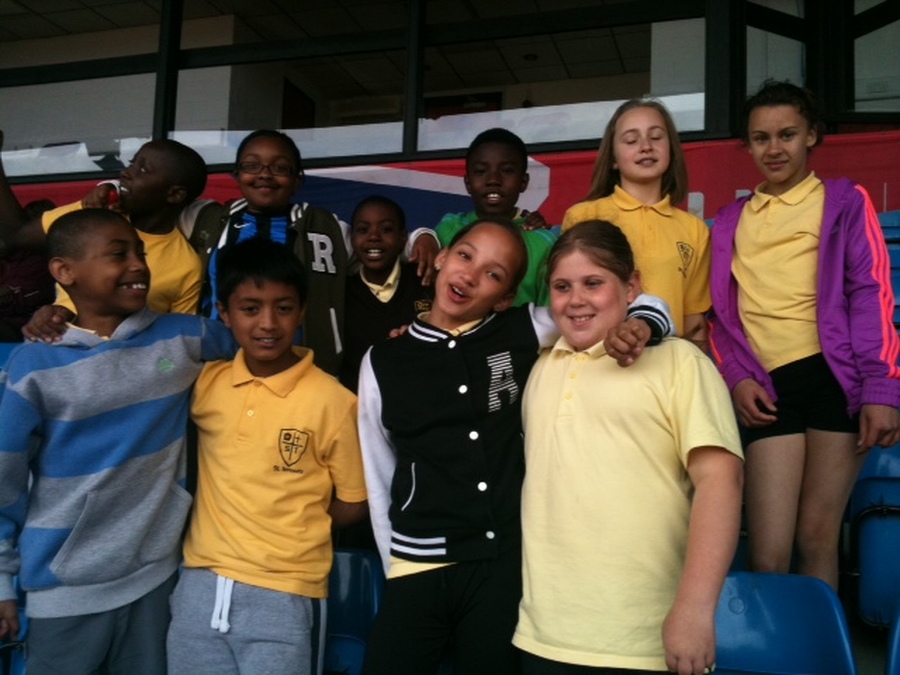 The boys all felt like winners when our school won the boys' overall trophy!