Welcome to St. Teresa's Catholic Primary School's website.
Please have a look at this week's Celebration Assembly which is lower down on this page.
Children in Year 1 to Year 6 return to school from 8.50 am on Monday 6th September. Children in Reception will start school from Thursday 9th September.
As we are now at Step 4 of the government's Covid roadmap, a number of previous restrictions have been removed since 19th July and others since 16th August.
However, as a precaution from the start of term, we will continue with systems and routines established during the last academic year. This includes; the one way system at the start and end of the school day, 'year group' spaces on the playground, wearing P.E. kit for the day of the class P.E. lesson and cleaning routines throughout the school day. This will continue to be reviewed and any changes will be communicated to you.
We look forward to seeing the children back in school.
Mr. Corkery
Welcome to this week's Congratulations Assembly. In it, you'll hear about some of the achievements of our Stars of the Week. There's also a reminder that next Friday is our MacMillan funraising day to raise money for this worthwhile charity. You will be able to wear green for a contribution which will be sent to the charity.
We all wish you a fantastic weekend. Good luck too to those Year 6's who are taking the Queen Mary's Entrance Exam and to those juniors (and staff) who are taking part in the overnight experience today.
Celebration Assembly: Friday 10th September 2021
Welcome to our first Friday Assembly of this school year. You'll hear about those children who have worked really hard this week and impressed the adults in school (and probably their peers too).
At the end of the assembly are a few notes from Mr Corkery about next week's overnight experience (for the juniors). There's also a reminder about Year 6 swimming and when that starts. Please also read the newsletter as there's lots of information there too.
Everyone at St Teresa's would like to wish you a happy and safe weekend and we look forward to seeing you on Monday.
Reception Class - September 2021
On Monday 21st and Wednesday 23rd June, there were virtual meetings for the parents/carers of children joining the school in the Reception class starting in September. The power point shared in those meetings is available here.
Online reading.
You will now be able to access a range of reading books and spelling activities through the school's Oxford Owl Subscription.
Please read this PowerPoint which will introduce you to it.
From Monday 6th September 2021, children will continue to come into school from 8.50 a.m. to 9.05 a.m. and be collected at the end of the school day from 3.05 p.m. to 3.20 p.m.
Children and a parent/carer will come onto the school site in the morning via the gates by the staff car park. The child will go into class and the parent/carer will continue around the playgrounds leaving the site via the pathway from the Infant playground onto Butlers Road.
At the end of the school day, parents/carers will take the same route in the same direction to collect their children. The child will be sent out to you from the relevant classroom. do not gather at the classroom doors. Thank you for your support in continuing this routine in school.
Go to 'News and Diary' to view recent school newsletters.
It is a straightforward process to sign up at the bottom of the News and Diary page to have the school newsletter emailed directly to you each week.
The school term dates for 2021-2022 are linked to the top of the 'Parents/Carers Information' page and at the bottom of the 'News and Diary' page.
RE learning resources
The Diocesan Education Service have published links to RE learning resources.
Please click on COVID-19 RE resources link (on the left drop down menu) to access these resources along with other support materials children can use.
Below is this week's edition of the Wednesday Word.
You can download this Wednesday Word by clicking on the link below to read it more easily.
Everyone at our school wishes you a very warm welcome to our exciting website.
Here you will find a great deal of information about us, and we hope you find it interesting as well as informative.
You are encouraged to take a virtual tour of our school, meet the staff and governors, view our calendar for up and coming events, and view our links to web-based learning activities. Please take advantage of access to other information on our website which is updated regularly.
We hope you enjoy reading our web pages and finding out more about our wonderful school. It truly is a school to be proud of.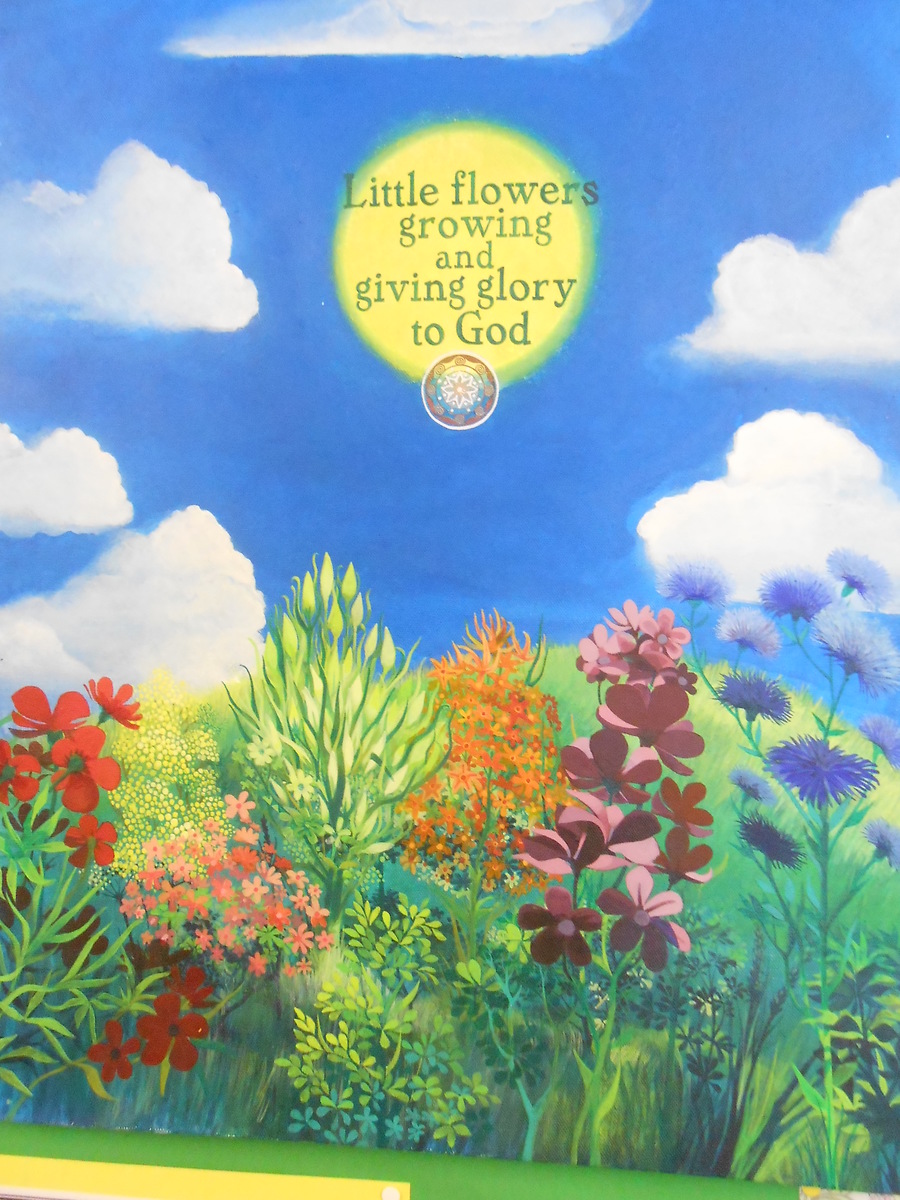 Little Flowers Growing and Giving Glory to God