Welcome to St. Teresa's Catholic Primary School's website.
Until further notice the children will continue to come into school from 8.50 a.m. to 9.05 a.m. and be collected at the end of the school day from 3.05 p.m. to 3.20 p.m.
Children and a parent/carer will come onto the school site in the morning via the gates by the staff car park. The child will go into class and the parent/carer will continue around the playgrounds leaving the site via the pathway from the Infant playground onto Butlers Road. Please do not gather at the end of this pathway.
At the end of the school day, parents/carers will take the same route in the same direction to collect their children. The child will be sent out to you from the relevant classroom. Please do not gather at the classroom doors. Thank you for your support in implementing this routine in school.
The return to school guide published for the start of the academic year has been upated to reflect some changes in place for the second half of the Autumn Term. See link below:
Go to 'News and Diary' to view recent school newsletters.
It is a straightforward process to sign up at the bottom of the News and Diary page to have the school newsletter emailed directly to you each week.
The school term dates for 2020-2021 are linked to the top of the 'Parents/Carers Information' page and at the bottom of the 'News and Diary' page.
People/Organisations offering support to families during this time
Father Hudson Family Support
If you require support from Father Hudson Family Support please contact the school.
Covid 19 Special Educational Needs Resources
On the left drop down menu please click on COVID-19 SEND resources and family support.
RE learning resources
The Diocesan Education Service have published links to RE learning resources.
Please click on COVID-19 RE resources link ( On the left drop down menu ) to access these resources along with other support materials children can use
Below is this week's edition of the Wednesday Word. You can download this Wednesday Word by clicking on the link below to read it more easily.
Everyone at our school wishes you a very warm welcome to our exciting website.
Here you will find a great deal of information about us, and we hope you find it interesting as well as informative.
You are encouraged to take a virtual tour of our school, meet the staff and governors, view our calendar for up and coming events, and view our links to web-based learning activities. Please take advantage of access to other information on our website which is updated regularly.
We hope you enjoy reading our web pages and finding out more about our wonderful school. It truly is a school to be proud of.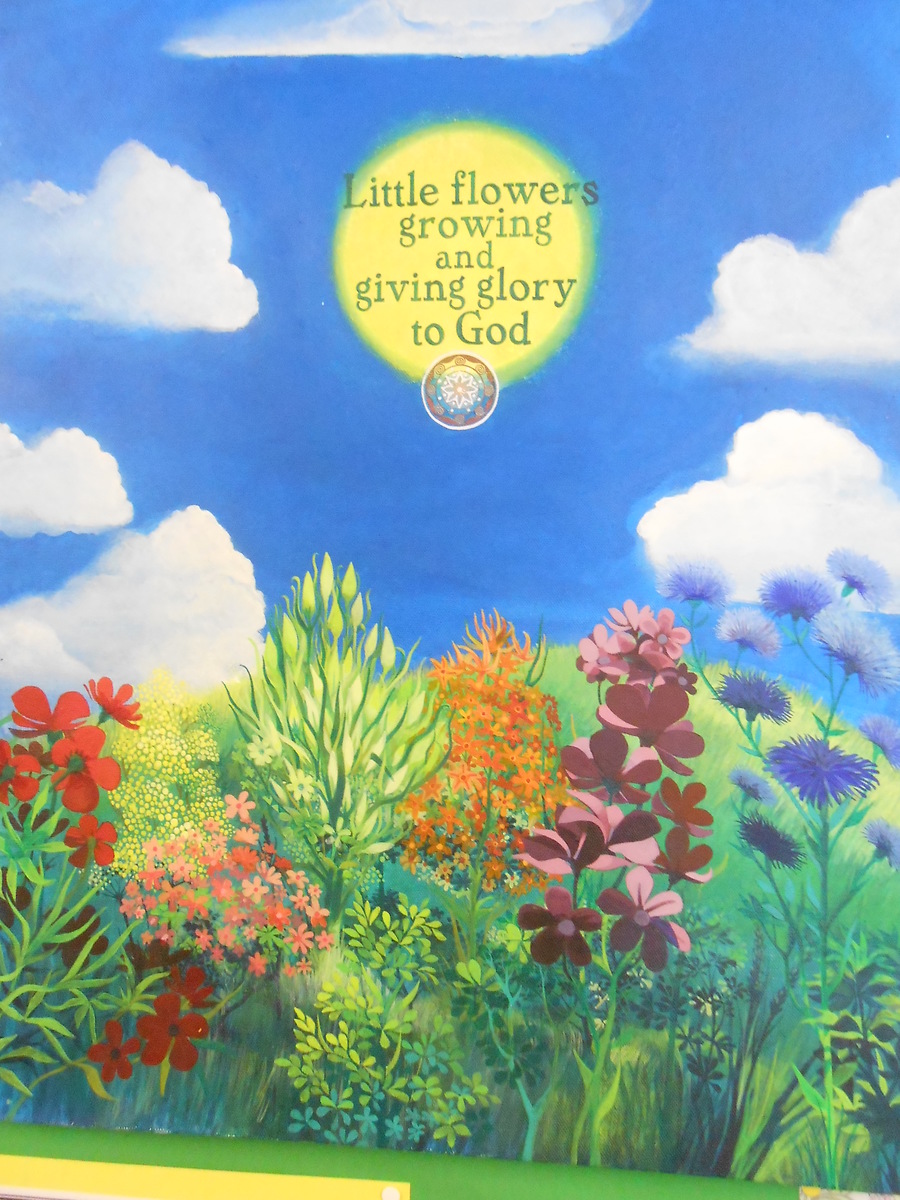 Little Flowers Growing and Giving Glory to God