Welcome to St. Teresa's Catholic Primary School's website.
Please have a look at this week's Celebration Assembly which is lower down on this page.
From Monday 27th September, the gates will be open for the start of the school day from
8.50 a.m. to 9.00 a.m.
At the end of the school day, the gates will be open from
3.10 p.m. to 3.20 p.m.
Congratulations Assembly for Friday 26th November 2021
Online reading.
You will now be able to access a range of reading books and spelling activities through the school's Oxford Owl Subscription.
Please read this PowerPoint which will introduce you to it.
Go to 'News and Diary' to view recent school newsletters.
It is a straightforward process to sign up at the bottom of the News and Diary page to have the school newsletter emailed directly to you each week.
The school term dates for 2021-2022 are linked to the top of the 'Parents/Carers Information' page and at the bottom of the 'News and Diary' page.
R.E. learning resources
The Diocesan Education Service have published links to RE learning resources.
Please click on COVID-19 RE resources link (on the left drop down menu) to access these resources along with other support materials children can use.
Below is this week's edition of the Wednesday Word.
You can download this Wednesday Word by clicking on the link below to read it more easily.
Everyone at our school wishes you a very warm welcome to our exciting website.
Here you will find a great deal of information about us, and we hope you find it interesting as well as informative.
You are encouraged to take a virtual tour of our school, meet the staff and governors, view our calendar for up and coming events, and view our links to web-based learning activities. Please take advantage of access to other information on our website which is updated regularly.
We hope you enjoy reading our web pages and finding out more about our wonderful school. It truly is a school to be proud of.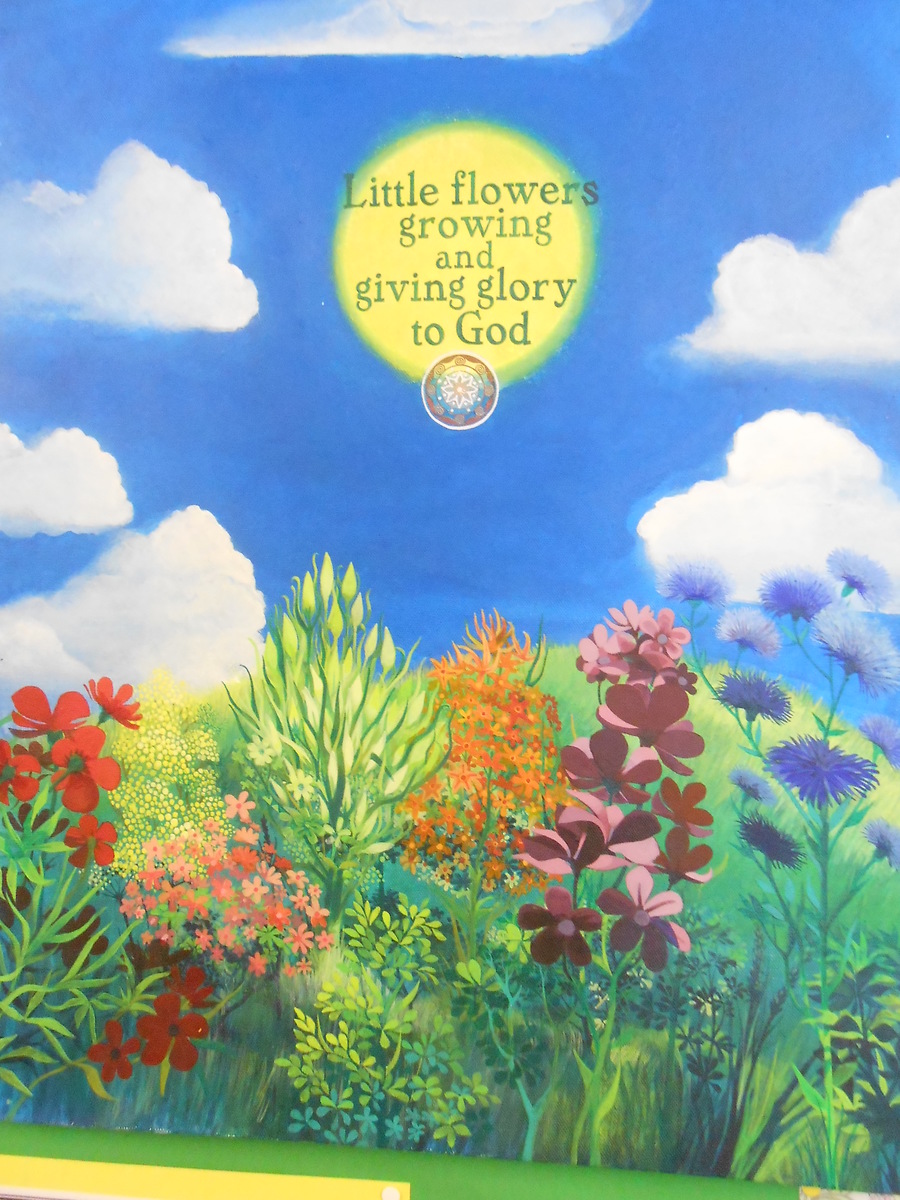 Little Flowers Growing and Giving Glory to God